Four deposed HDP mayors placed under house arrest
Four of the mayors of the HDP-run municipalities in Siirt, Baykan and Kurtalan, who were deposed and detained on Friday, have been placed under house arrest. Two others were released against reporting requirements.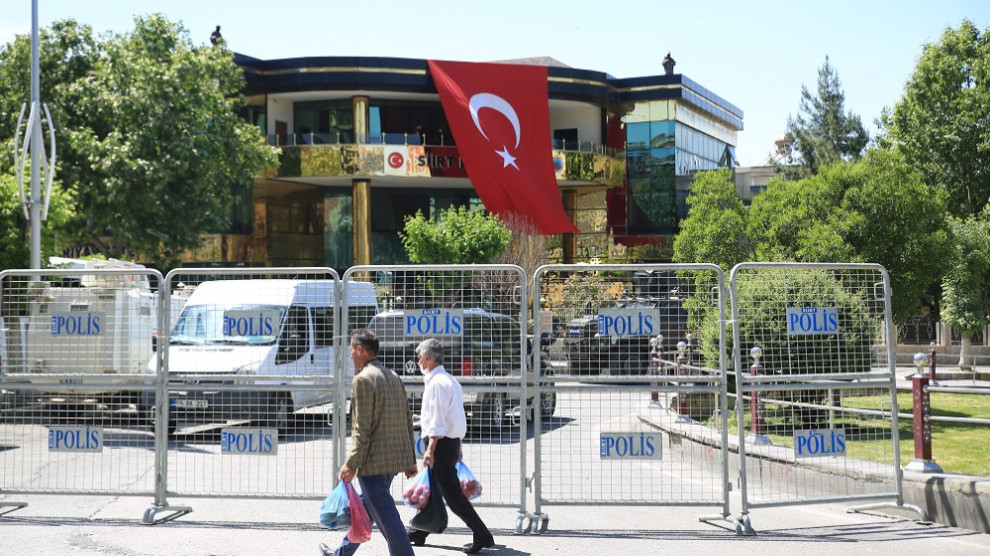 A Turkish court in the province of Siirt has placed four politicians of the Peoples' Democratic Party (HDP) under house arrest and imposed a ban to leave the country. The persons concerned are the co-mayor of Siirt, Berivan Helen Işık, her counterpart from Kurtalan district, Baran Akgül, and the two co-mayors of Baykan district, Ramazan Sarsılmaz and Özden Gülmez.
Two other co-mayors as well as Eşref Tekin, Beşir Aksu and Gülçin Konneş, who have worked in the Siirt Municipality, and Resul Kaçar, who was elected mayor last year but was subsequently rejected as unsuitable by the election committee, have been released on condition of judicial control.
Last Friday, five more municipalities run by the HDP in the Kurdish region were seized by the AKP-MHP regime through the appointment of trustees to take over the local administration.
The mayors, who had been elected as a dual leadership with equal gender representation, were subsequently arrested. Besides the provinces of Siirt and Iğdır and the districts of Kurtalan and Baykan, the town of Altınova were also affected. In the meantime, the mayors of Iğdır and Altınova have been imprisoned.
The Turkish Ministry of the Interior justifies the dismissal of the HDP politicians with vaguely formulated accusations such as "membership in an illegal terrorist organisation" and "spreading terror propaganda".
RELATED NEWS: