Deposed co-mayor of Iğdır jailed
Co-mayor of the Iğdır municipality seized by the Turkish regime last week, has been remanded in custody and sent to prison.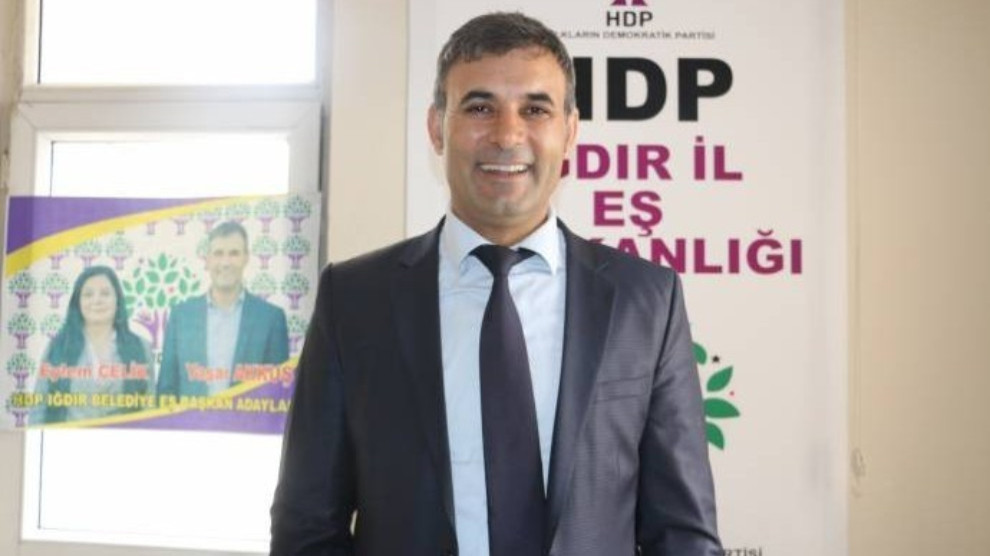 The Turkish regime's political genocide against the Kurdish people and their elected representatives continue unabated.
The co-mayor of Iğdır province, Yaşar Akkuş, was taken into custody after the AKP-MHP government seized the HDP-run municipality through the appointment of a trustee on May 15.
After three days of detention, Akkuş was referred to court where he was remanded in custody for alleged "membership to an illegal organization". He has been sent to Iğdır Prison.
The other co-mayor, Eylem Çelik, remains in police custody.
The two co-mayors who had been democratically elected in the local elections of 31 March 2019, were removed from office by the Ministry of Interior on May 15 and replaced by a trustee appointed by the government. A confidentiality order has been issued on their case file.
Yesterday, the co-mayor of the Altınova town, in Korkut district of Muş province, was remanded in custody for allegedly "spreading propaganda for an illegal organization" and sent to Muş E Type Closed Prison.
The co-mayor, Casim Budak, had also been removed from office and detained after the seizure of the municipality on May 15.
RELATED NEWS: