Guerrilla Hüseyin was like his eyes
Guerrilla Hüseyin loved his comrades, he never took his eyes away from anyone, his love was equally distributed. He was beautiful, like his eyes.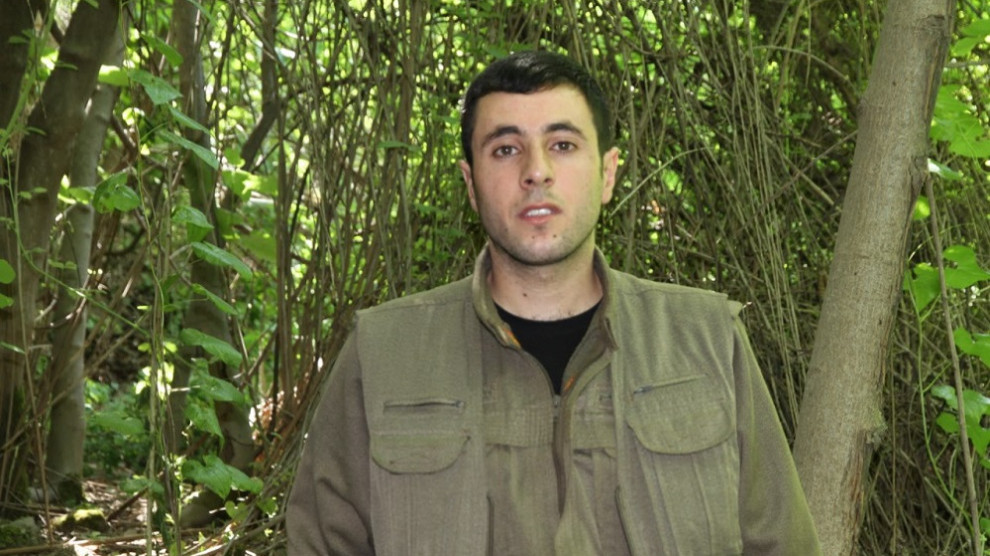 I remember you. Guerrilla Hüseyin, shy, cheerful, humble and stormy. There was something about Guerrilla Hüseyin that could not be lost. He was a good carrier of initial values. He was nice, Hüseyin. He was like his eyes. Guerrilla Hüseyin loved his comrades, he never took his eyes away from anyone, his love was equally distributed. He was nervous. Guerrilla Hüseyin was as he should have been.
From the first day you entrusted me with your words, I knew I had to write about you. I remember you smiling shyly. It was raining and I was outside to shoot the rain. You too were standing under a tree, climbing up the hill with a huge load on your back. I turned the camera towards you, you smiled. You got stuck with a smile, a smile on the camera; And me, beads of sweat pouring from the forehead. Maybe at that moment, as I focused on all the values that made the guerrilla a guerrilla, I came alive again with your voice.
You said: "I'm going to the northern mountains, see, I'm getting used to it". You said: "The Leader head North." I still remember these words. I even remember the moment before I set out on the northern path. While looking at you with the belief of the abundance provided by the rain, I also renewed my belief that you will succeed. I remember him never saying "no" to his comrades, saying hello to someone you first saw with a smile immediately, "let me take care of it, I can handle it" in case of a problem.
It was spring, a green beauty, many guerrillas sat under the trees. My eyes caught a man sitting in the back with a smile on his lips. He was listening with admiration to a comrade talking about his memories. He noticed me looking at him and immediately stood up with a smile. "It is obvious that you came to take a video of us, I am ready, I got used to your camera," he said. All the comrades laughed. I immediately turned on the camera eagerly.
I smiled. When I turned on the camera, guerrilla Hüseyin's eyes were caught in the lens. While I was waiting for him to express his longing for the north, like any guerrilla, he misled me and again revealed his own weight and essence. He just stood there for minutes while staring at the lens. I was waiting patiently for him to say something.
I knew; He would speak delicately like the movement of the cloud in its own right, without contaminating the water in its flow, leaving no traces on the rocks, without hurting it. I was going to listen to him and reach for the conversation of the old guerrillas described in the books. Guerrilla Hüseyin carefully chose his words from his heart, which he patiently embroidered. He was telling the beauty, the truth, what should be.
Guerrilla Hüseyin Başkale delivered his sentences to the universe before starting his journey toward the northern mountains. In every word, he was expressing his gratitude to the PKK, which raised him, developed and gave him a new and free life. He was talking about revenge with the love of liberating his leader, his anger towards the enemy. As he spoke, he was honoured to witness the greatness of the PKK again. This was guerrilla Hüseyin. his reality, stance, character.
Hüseyin was going to the northern mountains. Like water not touching a stone, he walked next to his comrades. I remember him and his voice and his words. Good luck, guerrilla Hüseyin Başkale.