HDP MPs against the visitation ban imposed on Öcalan: "Open the gates of Imralı"
Growing reactions against the aggravated isolation of Kurdish leader Abdullah Öcalan and fellow prisoners in Imralı Island Prison.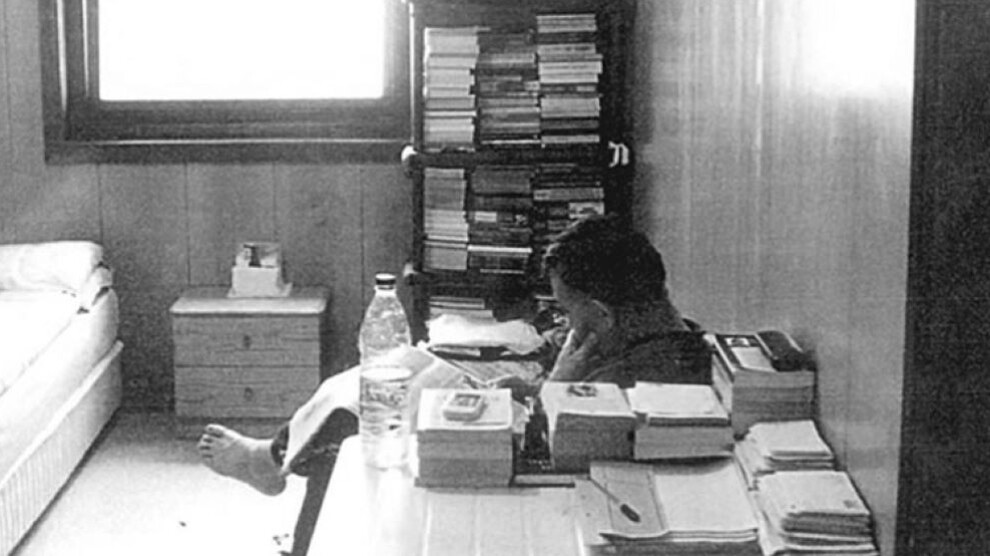 Earlier today, it came out that Kurdish leader Abdullah Öcalan has been given a 6-month lawyer ban and a 3-month family visitation ban. Accordingly, Asrın Law Office lawyers applied to a court in Bursa province on 22 November requesting an "immediate meeting" with Kurdish leader Abdullah Öcalan, who remains under an aggravated isolation in İmralı prison, and his fellow prisoners Ömer Hayri Konar, Hamili Yıldırım and Veysi Aktaş.
Following the rejection of the lawyers' request, it came out that two new bans have been imposed on the Kurdish leader. The office of the Execution Judge in Bursa, which denied the application, cited a 6-month ban introduced on October 12 as a result of a disciplinary investigation launched against Öcalan.
The news was met with reactions on social media as elected representatives of the Kurdish people expressed their concerns about the Imrali prisoners who have long been held incommunicado with the outside world.
Temel: 'Everything began in Imralı'
Vice co-chair of the People's Democratic Party (HDP) and Van Deputy, Tayyip Temel, wrote; "Everything that is now dragging the country into a disaster began in Imralı and spread over the whole of Turkey. It is time for peoples and the whole society to look for what they lost in the right place… As long as the isolation in Imralı continues, democracy, justice and peace cannot be achieved in Turkey…"
Öcalan: 'Our doubts are increasing'
HDP Urfa MP Ömer Öcalan, tagging the accounts of the Ministry of Justice and Justice Minister Abdulhamit Gül on Twitter, said; "Our doubts are increasing. What are the authorities trying to do? What has been happening cannot be explained with visitation bans."
Koçyiğit: 'Isolation is a crime against humanity'
HDP Muş MP Gülistan Kılıç also tagged Justice Minister Abdulhamit Gül and expressed her reaction, saying; "Yet another arbitrary decision in the country ruled with arbitrariness… Mr. Öcalan and 3 other prisoners have been deprived of any and all communication means for months, and faced a systematic violation of all their fundamental rights. Isolation is a crime against humanity, for which there is no statute of limitations."
In the meantime, a hashtag campaign has been launched on the social media demanding #İmralıKapılarınıAçın [Open the Gates of Imralı] in response to the arbitrary penalties imposed by Turkish authorities at Imrali.
Deputies of the HDP are among those voicing their reactions, demanding immediate access to Imralı and calling for an end to the isolation that breaches both national and international laws.