HPG: 19 Turkish soldiers killed in yesterday's action in Lelikan
HPG Press Office stated that 19 Turkish soldiers were killed and 9 others wounded as a result of large scale guerrilla action in Lelikan on May 10.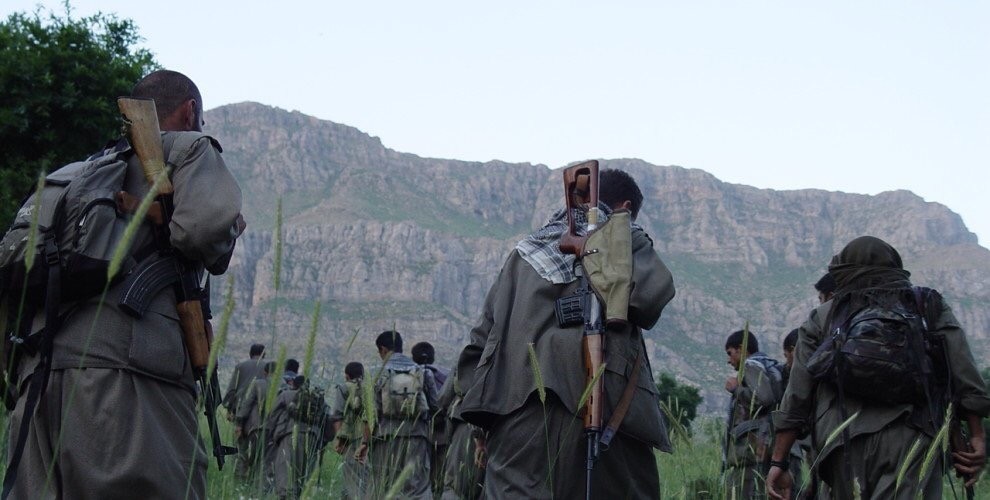 The Press and Communications Center of the People's Defense Forces (HPG-BIM) released a statement announcing the results of the large scale action carried out by guerrillas against Turkish troops in southern Kurdistan yesterday.
The statement said the following;
"Within the scope of the Martyr Agiri and Martyr Piroz Revolutionary Campaign, our forces carried out an expansive action against the Turkish army on Hill Lelikan in southern Kurdistan territory at 09:50 on May 10.
The emplacements, shelters and tents where enemy forces were stationed, were struck effectively from 10 sides. 9 emplacements of the enemy were destroyed, 19 soldiers were killed and 8 others were wounded as a result of strikes.
Following the action, the Turkish army shelled the area indiscriminately with howitzer, mortar fire and fighter jets. The invading Turkish army has retrieved the dead and wounded soldiers with Sikorsky helicopters from yesterday evening until this morning."
On the other hand -HPG reported- guerrillas carried out another action against the Turkish military units deployed on Hill Xeregol in Çelê (Çukurca) district of Hakkari at 17:20 on May 9.
"As a result of the action, during which the positions of the enemy were struck effectively, 2 emplacements were destroyed and 2 enemy soldiers were killed."