HPG-BIM pays tribute to martyr Bêkes who fell defending Maxmur
HPG Press Liaison Center (HPG-BIM) commemorated the guerrilla who fell martyr in the attack carried out by ISIS mercenaries on 2 February against Maxmur Camp.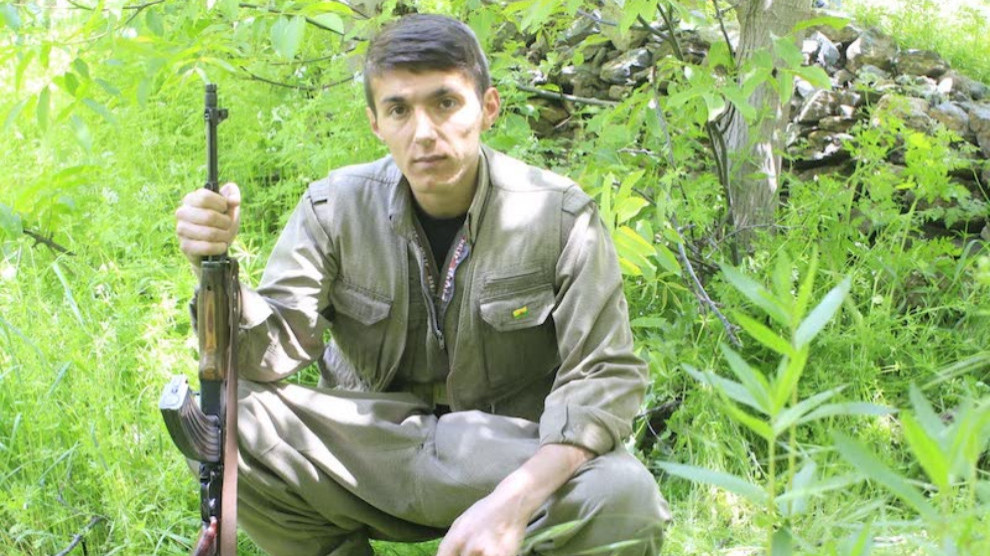 The HPG-BIM, in a written statement, said: "At around 3 pm on February 2, ISIS mercenaries attempted an attack against Maxmur Martyr Rustem Cudi refugee camp. They were discovered by our forces that repelled the attack."
The HPG added: "Once discovered by our forces the ISIS mercenaries engaged in clashes. As a result of the effective strikes carried out by our forces, while both ISIS mercenaries were killed, our comrade Bêkes Urmia, who fought heroically against them, fell martyr."
The identity of the guerrilla who fell martyr is as follows:
Nom de Guerre: Bêkes Urmia
Name Surname: Ahmed Muradpur
Place of Birth: Selmas
Mother-Father Name: Saide - İbrahim
Martyrdom Date and Place: 2 February 2020 / Maxmur
The HPG-BIM stated: "Our comrade, Bêkes Urmia, was born in the city of Selmas in Rojhlat Kurdistan in 1997 and grew up with the deepest culture of Kurdish identity in the land where he was born.
Comrade Bêkes met the Freedom Movement at a young age and joined the PKK on the anniversary of the International Conspiracy against Leader Öcalan in 2018. Our comrade, who has dedicated himself to the freedom of his people and the Leader since the first day he joined, has always been at the forefront carrying out his labor and sacrifice with commitment."
The statement ended by expressing condolences to "all our patriotic Kurdish people, especially the precious family of our comrade Bêkes and promise that we will keep the memories of our martyrs alive in our struggle for a free tomorrow."