HPG: Eight occupiers killed, one drone shot down in guerrilla areas
Although the Turkish army is bombarding the guerrilla area in southern Kurdistan continuously and using outlawed combat equipment, the resistance of the HPG and YJA Star continues. On Saturday, eight soldiers were killed, and one drone was shot down.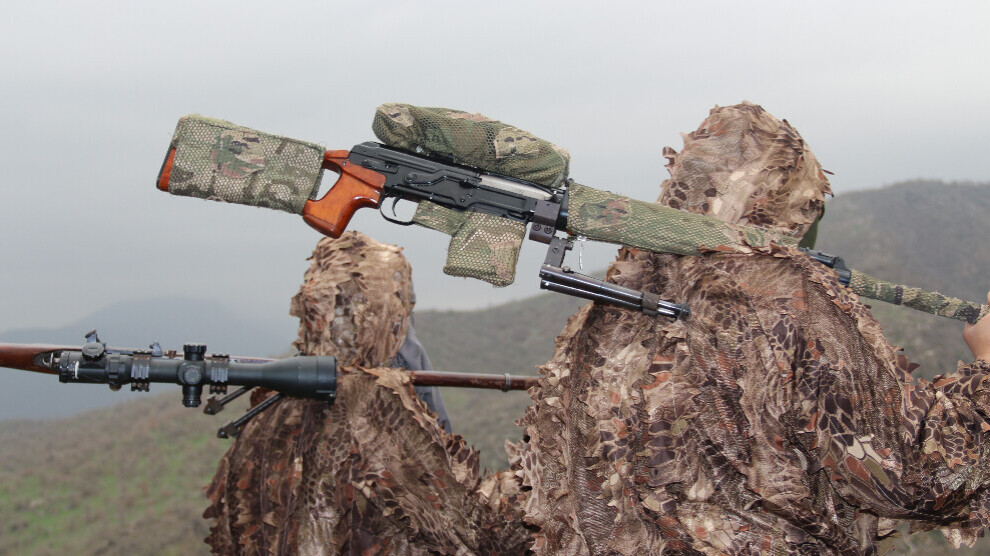 The Press Centre of the People's Defence Forces (HPG) has published an overview of guerrilla actions and attacks by the Turkish army in southern Kurdistan (northern Iraq) on Saturday. "Although the Turkish state is bombing the region continuously and using banned bombs and chemical weapons, the freedom guerrillas of Kurdistan continue their resistance. The Turkish army, with NATO support, is committing war crimes and yet continues to suffer casualties from guerrilla actions carried out with great professionalism," the HPG said.
According to the HPG statement, eight members of the Turkish invading forces were killed and two others injured on Saturday. The guerrillas also managed to shoot down another drone. Meanwhile, the Turkish army carried out 15 sorties with prohibited ordnance against guerrilla positions. Guerrilla resistance areas were bombed five times by fighter jets and attacked by helicopters 47 times. Dozens of other attacks were carried out with howitzers and heavy weapons.
EIGHT SOLDIERS KILLED IN YJA STAR AND HPG ACTIONS
Regarding the details, the HPG said that three soldiers were shot dead by snipers in the Çemço and Sîda areas in the Zap region. In Sîda, an advance by the occupation forces was also repulsed with hand grenades, and in Çemço, a mobile guerrilla unit struck a Turkish squad with heavy weapons, leaving three dead and two injured. In the Saca area in the Zap, two more soldiers were killed in an action carried out by YJA Star (Free Women's Troops) guerrillas with heavy weapons.
At Girê Amêdî, the invading forces were hit with light weapons, and a drone was also shot down.
ATTACKS BY THE TURKISH ARMY
Guerrilla positions in the Girê Amêdî, Girê FM and Sida areas were affected by operations with banned bombs and chemical weapons. Airstrikes by fighter jets were carried out in the Sinînê area in Xakurke, at Girê Cûdî and in the area of the Zap shore. Helicopters attacked the areas of Çemço, Sîda, Saca, Şehîd Fedakar, Girê Hekarî, Girê Cûdî, Girê FM and Girê Amêdî.