HPG: One Turkish soldier killed in Şırnak
In the province Şırnak a soldier of the Turkish army was shot dead by guerrillas.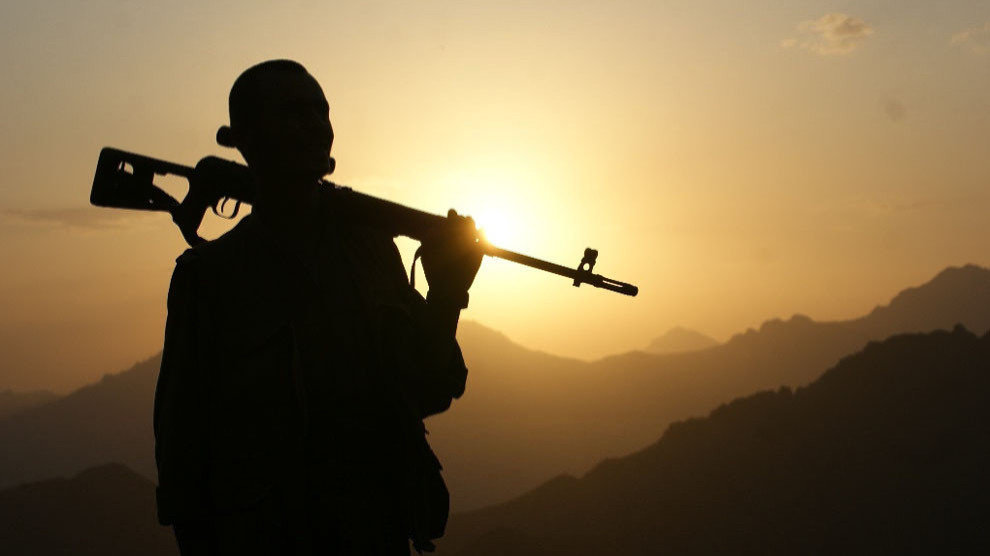 The Press Centre of the People's Defense Forces (HPG) has released a statement detailing a a guerrilla action in Şırnak and the attacks of the Turkish army on Northern and Southern Kurdistan.
According to the statement, the Turkish army bombed the areas of Gundikremo and Girê Hirmo on Mount Cudi in Şırnak with howitzers and mortars on September 3. On September 8, the Navsera Cûdî area was bombed by attack helicopters, then soldiers were airdropped from helicopters and a military operation was launched. As a result of the bombing, fires broke out in the areas of Gundikremo, Girê Hirmo and Navsera Cûdî, and they are still continuing to rage.
On September 8, guerrillas targeted a Turkish military unit in Deriyê Wara area in the Kato Jirka region of Beytüşşebap district, Şırnak province. One soldier was shot dead here.
Regarding the recent attacks of the Turkish army on the Medya Defense Zones, HPG said that on September 9, the Sida and Gundê Filleha areas in the Zap region were bombed by fighter jets. On the same day the Stunê area in the Avashin region was bombed with howitzer fire. A fire broke out in the area, which is still continuing.