HPG: Seven soldiers killed in guerilla actions in Gever
In Gever, seven soldiers of the Turkish army were killed in guerrilla actions. Two HPG fighters died during a military operation.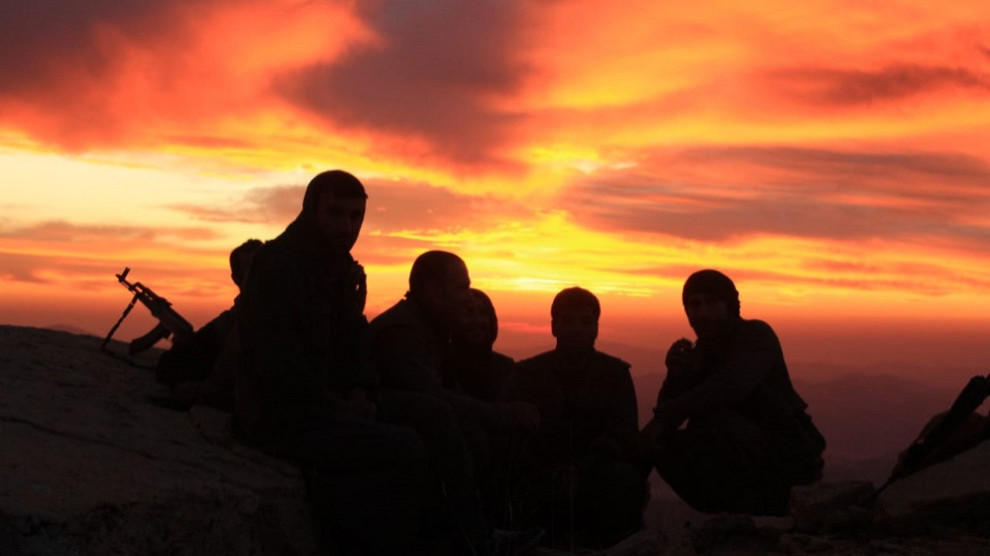 The Press Office of the People's Defense Forces (HPG) released a statement announcing the details of latest guerrilla actions and Turkish military attacks.
The statement includes the following:
"On September 13, the Turkish occupying army launched a large-scale military operation in the vicinity of the villages of Kelê, Nebar, Xurakana Jêr and Xurakana Jor in the Esendere town in Hakkari's Gever district. In the course of the operation fierce battles erupted between the Turkish army and our forces. Our forces intervened against the advance of the occupying forces and carried out effective actions against the operational units. During these actions, seven soldiers, including a high-ranking one, were killed and many others were injured.
In the continued operation, our companions Welat and Nidal dealt the occupiers severe blows. They fought heroically to the last bullet and fell. Exact details of the identity of the fallen fighters will be published at a later date."
Military positions destroyed in Şemdinli
In its statement, HPG also provided information about a guerrilla action on September 12 in Şemdinli district of Hakkari. The action from two sides was directed against Turkish troops stationed at the Benê strait in Rubarok area. While three positions of the Turkish soldiers were destroyed, the number of soldiers killed or injured here couldn't be clarified. After the action, the Turkish army bombarded the area with mortars and howitzers.
Military operation in Uludere
HPG further reported that the Turkish army launched a large-scale operation in the area of Kela Meme in Uludere district of Şırnak province on September 9. The operation covered the villages of Deriyê Qaçê, Çemê Xeçkê, Gundê Sîran, Gundê Mehrê and Gundê Hozê. In the course of the operation, the area was searched by soldiers and the operation was discontinued on September 12.
Air raids on Medya Defense Zones
Regarding the recent air raids of the Turkish army, HPG reported that the Benê area in the Avashin region and the Chemcho area in the Zap region were bombed by fighter jets on September 12 and 14 respectively. The bombing caused a fire to break out in the area, which is still continuing. The air raids did not result in losses to the guerrillas.