HRE: 8 invaders killed, 2 vehicles destroyed
7 mercenaries and a soldier were killed, and two vehicles destroyed by HRE fighters in Afrin and Azaz regions.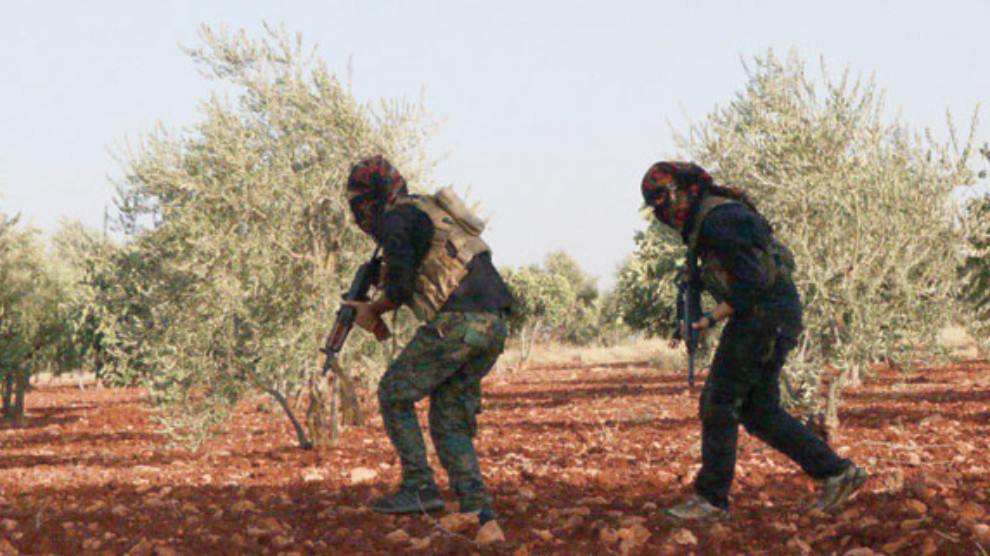 Afrin Liberation Forces (HRE) released a statement announcing the details of their latest operations against the Turkish army and allied mercenaries in occupied areas of North-East Syria.
According to the statement, results of the operations carried out against occupation forces on April 4 and 5 are as follows:
A soldier of the Turkish army was assassinated in the Meryemin village in Afrin's Shera district.
HRE fighters carried out two sabotage operations against Turkish-backed mercenaries in Darsuwan and Chama villages in Shera. Two vehicles were destroyed and six mercenaries were killed as a result.
A member of Turkish-backed mercenaries was assassinated in Malikiya village of Shera.
HRE fighters hit the mercenaries in the village of Kafr Xashir in Azaz region. The number of casualties left here couldn't be clarified.