HSM congratulates guerrillas for successful actions against Turkish invasion troops
"We express our belief that all commanders and fellow fighters will continue their march and successful actions on the line of self-sacrifice. We praise all comrades with love and respect and wish them success," said HSM Headquarters Command.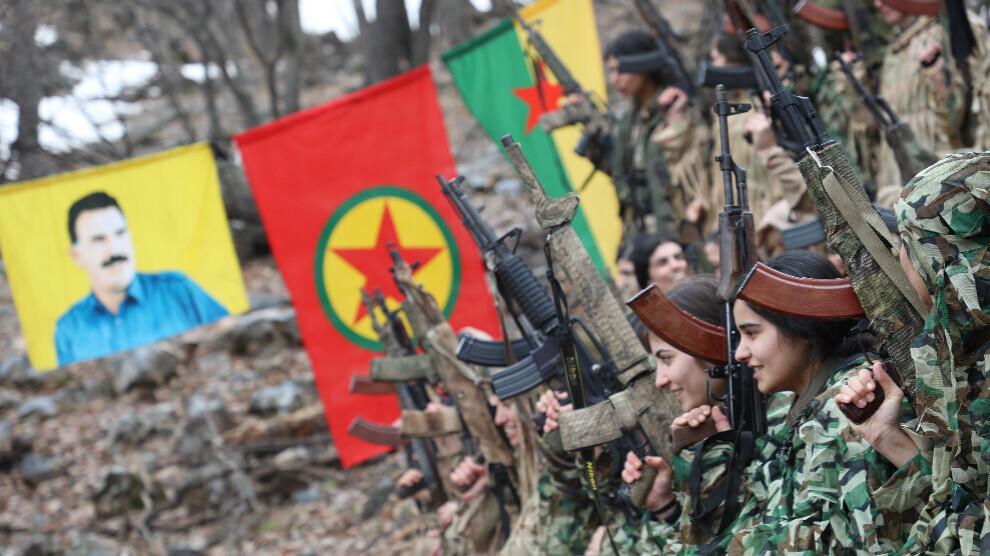 "On the June 30 Day of Self-Sacrifice, we congratulate all commanders and fighters who contributed to these actions," said the congratulatory address of the HSM Headquarters Command, which includes the following:
"When we look at the recent actions carried out by mobile teams in the Avaşîn region, it is seen that effective actions keeping up with the tactical style of the current period have been carried out. In particular, the successful implementation of mobile team warfare and the practice of infiltration, assault, sabotage tactics as well as the use of heavy weapons with creative methods show that a significant level has been achieved.
–On 14 June, 5 Turkish soldiers were killed and their military equipment was destroyed in a coordinated guerrilla action in the Mervanos area.
– On June 15, an Amarok type armoured vehicle was fully destroyed and 5 Turkish soldiers were killed in the Şûkê region.
– On June 20, 21, 24, 25 and 26, the actions carried out in the Werxelê Resistance Area inflicted heavy blows on the Turkish army.
– On June 27, 28 Turkish soldiers seeking to advance towards the Werxelê Resistance Area were killed, which stands out as one of the most effective actions of the period.
Similarly, successful actions with assassination, sabotage, infiltration and heavy weapons tactics were carried out by our mobile teams in the Girê Hakkarî Resistance Area on June 17, 20, 21, 24 and 25. These effective actions carried out in line with the tactical style and spirit of the current period prove that a significant level and performance has been achieved.
Waving the flag of struggle of all our heroic martyrs, especially Serhed, Sarya, Botan, Zinarîn, Cumalî, and Çavrê in Avaşîn, and the maintenance of bravery of the Zendura heroes in the entire Girê Hakkarî area are the practice of our promise to our martyrs. It is undoubtedly praiseworthy to avenge our martyrs, to engage in the missions of the period based on achieving their goals, to keep up with the tactical style of the period, to strike the enemy without casualties, and to do all of these in accordance with the concept of self-sacrifice.
On the June 30 Day of Self-Sacrifice, we congratulate all commanders and fighters who contributed to these actions, especially the mobile teams that carried out these actions and the comrades who fought in the battle tunnels. We also congratulate them for their high offensive spirit, effective striking style, and their proficiency in creatively applying guerrilla tactics and their successful actions. We express our belief that all commanders and fellow fighters will continue their march and successful actions on the line of self-sacrifice. We praise all comrades with love and respect and wish them success."