'If Iraqi airspace is not closed to Turkey, more massacres like Zakho will follow'
Hadi Pusat from the Maxmur Camp said that if the Iraqi airspace is not closed to Turkey, more massacres similar to Zakho will follow. "The Iraqi government should pay heed to people and take a serious attitude against Turkey," he stated.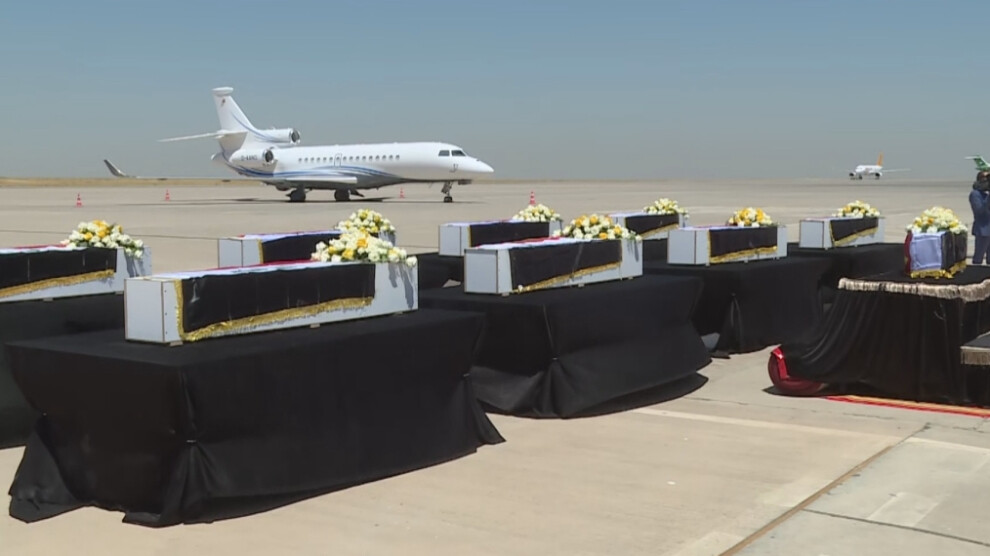 Hadi Pusat, a member of the Martyr Rustem Cudi Refugee Camp (Maxmur) Foreign Affairs Commission, spoke to Rojnews about the silence of the Iraqi and Kurdistan Region governments towards Turkey's increasingly ongoing attacks on civilians.
'Turkish attacks deeply affect the local people'
Pointing to the destruction of people and nature by war and technology, Pusat stated, "Attacks carried out by air cause major harm to local people, nature and animals. As the people of Maxmur, we know this very well because these attacks affect us directly. The state of mind of the local people is not good. Because of air strikes, people cannot cultivate their fields or go to touristic places. This poses a major danger in itself. Chemical weapons are used and there is serious plunder going on. All kinds of advanced weaponry are being used against the Kurds and Kurdistan."
'A special war is being waged against us!'
Noting that the residents of the Makmur Camp are political refugees, Pusat continued, "Thanks to our serious efforts, we have achieved a political refugee status. Refugees are despised in the region we live in. However, we are educated and politically conscious refugees. We did not migrate due to hunger, the UN and Iraq know this well. We have had many meetings to address the attacks of the Turkish state and we have been active for years. We have been holding talks with both political groups and the government, and we debate about the air strikes with them. For political reasons, they cannot prevent these attacks. We endorse the sovereignty of Iraq, where we live. It is a fact that a special war is being waged against us by Turkey, the KDP, the UN and Iraq."
'Iraqi people's reaction is laudable'
"I am very sorry for the massacre in Zakho. I appreciate the reaction of the Iraqi people, it was praiseworthy. Following the public backlash, institutions also voiced their reactions. This incident proved the fact that the Turkish attack harmed the people. They are killing the Arab and Kurdish people by air strikes. Therefore, Iraqi airspace should be closed to Turkey and its troops should be removed from these holy lands. The government should pay heed to its people and act accordingly. The people want the Turks to leave our lands and the airspace to be closed to them. Both central and regional governments have serious negligence," Pusat remarked.
Pusat called on the Iraqi government to take a stand against the Turkish attacks and to close its airspace to the Turkish army. He also urged the public to take to the streets and show reaction.