KDP forces arrest women on hunger strike in front of UN office
Women from Maxmur were arrested in front of the UN office Hewler.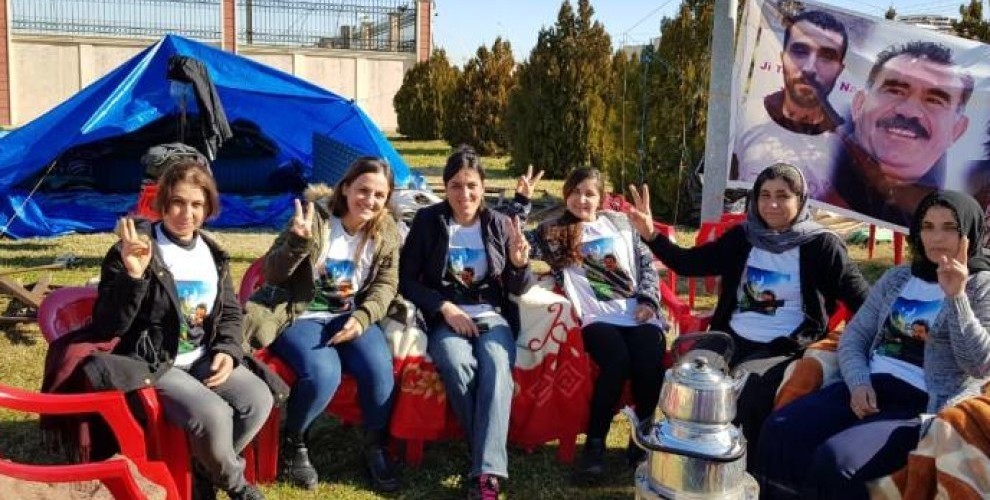 KDP asayish (security) forces attacked the women carrying out a hunger strike against the isolation of Abdullah Öcalan in front of the UN office in Hewler (Erbil).
The hunger strike activists, members of the Ishtar Women's Council in the Maxmur Refugee Camp, were all taken into custody.
Earlier today, asayish forces of the KDP attacked and ruined the tent where the hunger strike is taking place, and detained 5 students who paid a solidarity visit to the activists on fast.