Kirkuk and Duhok results announced, discussions continue
Iraqi Independent High Council of Elections announced the results of the election for Kirkuk ad Duhok as well.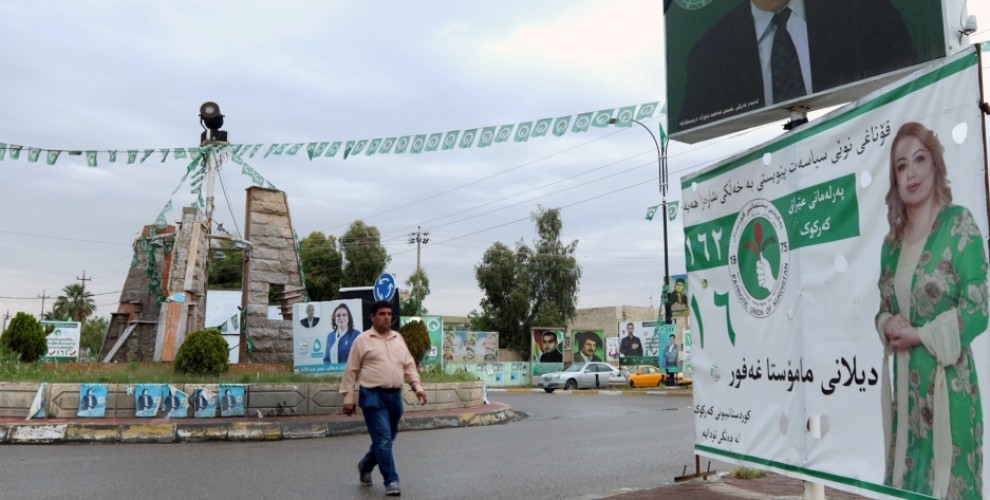 Iraqi Prime Minister Haidar Al-Abadi spoke in a weekly press conference about the appeals to the results and the discussions that ensued, and said there could be manual recounts in disputed areas, especially in Kirkuk.
The results in Kirkuk and Duhok as announced by the Iraqi Independent High Council of Elections in the evening are:
KIRKUK
KYB: 184.373
Kirkuk Arab Coalition: 83.000
The Turkmen Front: 79.000
Nasir List: 24.245
Vataniye Coalition: 14.932
Fetih Coalition: 18.406
The National List: 13.775
New Generation: 12.836
Tezamun List: 10.569
Babul Arap: 8.133
KSDP: 7.194
Keldan Coalition: 4.815
Yekgırtu: 4.560
Keldan - Syriac - Assyrian National Assembly: 3.779
DUHOQ
KDP: 348.777
Yekgırtu: 48.300
KYB: 25.823
Coalition: 25.449
New Generation: 17.823
Komel: 3.619
ABADI: "THERE CAN BE MANUAL RECOUNTS"
After results for Kirkuk and Duhok were announced, political parties continued with their appeals against the results alleging that right after the ballots closed on May 12 there had been fraud, votes were stolen, etc.
Haidar Al-Abadi spoke in the weekly press conference he holds in Baghdad and said: "The suspected ballots in Kirkuk need to be opened again and recounted. This is an easy thing to do, it wouldn't take one day maybe."
Abadi said in case the "fraud" allegations for the Kirkuk elections is proven, all ballots will be opened again and recounted: "If necessary, we will recount all the ballots throughout Iraq. I am calling on the elections commission to immediately clarify the allegations for fraud."
KDP ALSO SAYS "MANUAL RECOUNT"
KDP officials gathered under Masoud Barzani and analyzed the Iraqi Parliamentary Elections held on May 12. In the statement after the meeting, the KDP officials voiced the demand to manually recount the votes in Bashûrê (southern) Kurdistan and said: "Some political circles have reservations regarding the outcome of the elections. KDP has reservations regarding the results in Sulaymaniyah. To alleviate doubts, and to establish peace and stability, if it is considered necessary the votes in the Kurdistan region should be manually recounted."
Six parties in Bashûrê Kurdistan held a meeting in Hewler (Erbil) yesterday to appeal the election results and demand a cancellation. KDP also claimed that the PUK had been involved in fraud in Sulaymaniyah and Kirkuk, and demanded a manual recount or cancellation of the elections. Meanwhile PUK claims that the KDP was involved in fraud in Hewler and Duhok.