Kurdistan Regional Parliament condemns Turkish invasion
A session held in the Kurdistan Regional Parliament condemned the Turkish state's invasion attacks against Bashur.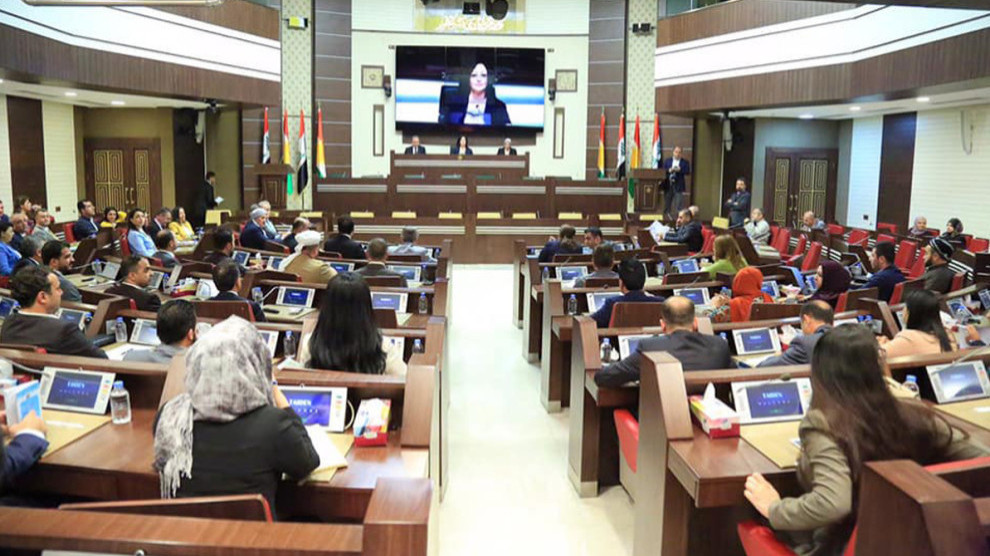 Kurdistan Regional Parliament gathered at 11:00 today for the regular session.
Kurdistan Regional Parliament President Dr. Vala Ferid headed the session and in the session, the Turkish state massacres against civilians and attacks against Bashur (South Kurdistan) were condemned in the name of all MPs.
Dr. Vala Ferid called on the Iraqi government to fulfill their duties and said, "According to the law issued in 2005 in Iraq, the Iraqi government is responsible for the protection of border areas. We hope the government will fulfill their duties, protect civilians and compensate the sufferers."
Turkish jets have killed 3 civilians from the same family while injuring 5 others in their airstrike against two vehicles in Kortek in Binare Qendil on June 27.