Martyr's Families Association holds 10th Congress in Maxmur
The Martyr Families Association is holding its 10th conference at Martyr Rüstem Cudi (Maxmur) Refugee Camp. The conference saw the participation of 400 delegates.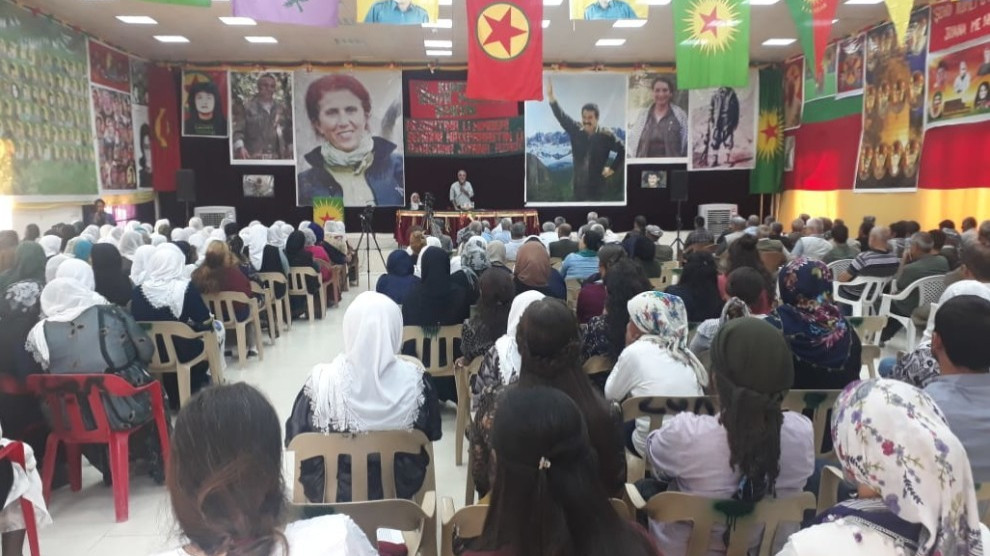 The conference is taking place in the Maxmur Conference Hall, with the participation of 400 delegates as well as a large number of people.
Posters of PKK leader Abdulah Öcalan, KCK General Assembly Council Member Diyar Xerib, Shengal Yazidi Community Coordination member Mam Zeki and PKK, KCK, PAJK, HPG flags decorated the conference hall.
Member of Maxmur People's Assembly Cemal Cîzîrî made the opening speech.
"We want to commend the martyr's families, delegates and participants on this 10th conference of the Association. - said Cîzîrî - Since our martyrs are the most valuable element of the society, we must protect them more strongly and expand their struggles."
The works of the Martyr Families Association Conference will end today.