Military hospital in Hakkari filled with injured Turkish soldiers
While dozens of village guards were deployed from Yüksekova to guerrilla areas where Turkish invasion attacks continue in South Kurdistan, a military hospital in Çukurca's Gêmanê region is filled with injured Turkish soldiers.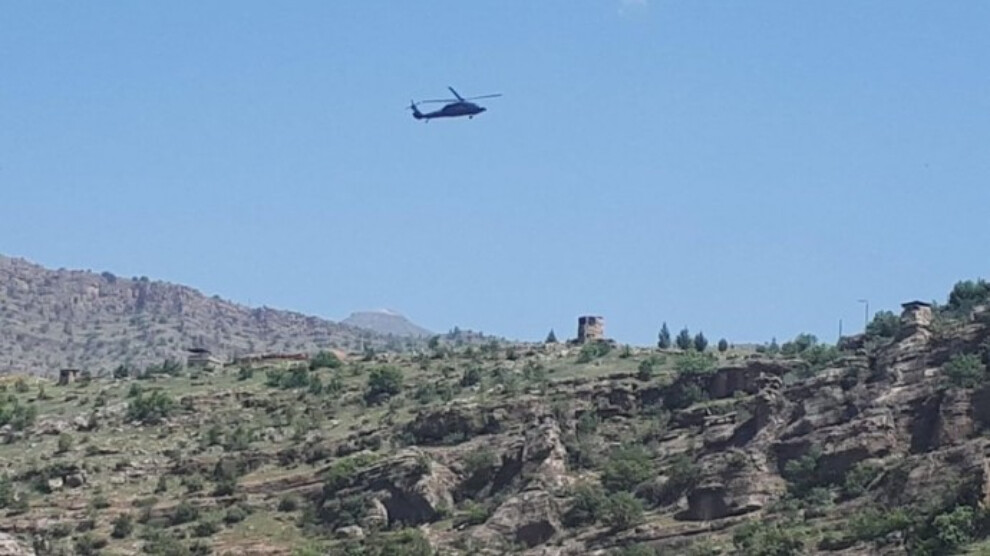 The invasion attacks initiated on April 17 by the invading Turkish state in collaboration with the KDP on the Zap, Metîna, and Avaşîn regions of PKK-held Medya Defense Zones in southern Kurdistan (northern Iraq) continue, with intense clashes at several sites.
Turkish helicopter mobility and military build-up are reported on a daily basis in the border province of Hakkari as fierce conflicts are taking place on the ground.
VILLAGE GUARDS DEPLOYED TO ZAP
The Mezopotamya news agency (MA) reported that 127 village guards were deployed to the Zap region on the Hakkari line in the past days, while 48 more village guards, dubbed "Fighting Team", were deployed from Yüksekova district to the Zap region the previous day. The village guards in question were first transferred by military helicopters to the Dağlıca region, then to the 34th Brigade Command, and finally to the Zap region.
MILITARY HOSPITAL IS FULL
According to the information obtained from the village guards, a military hospital, established in the military barracks in the village of Gêmanê in the Çukurca district of Hakkari, is filled with Turkish soldiers injured in the cross-border operation. It is reported that numerous Turkish soldiers did not want to participate in the ongoing military operation, and many others were prevented from resigning.
VILLAGE GUARDS
Village guards are paramilitary units used in Kurdistan against guerrillas and unwelcome opposition members. They consist to a considerable extent of tribal leaders, large landowners, families, and individuals who have often worked with the state for decades in an attempt to advocate for the state's interests in Kurdistan. Some of the village guards join this system voluntarily, while others are threatened with murder, arrest, and expulsion and become village guards under pressure. The Hamidiye regiments in the Ottoman Empire are considered the historical model of the Village Guards. Today's village guard system emerged in 1985, a year after the Kurdistan Workers' Party (PKK) launched its armed struggle. At that time, the Turkish government under Turgut Özal began recruiting and arming Kurdish tribes and clans in the war against the PKK. Thousands of Kurdish villages that rejected the village guard system were burned and razed to the ground by the state in the 1990s.