Murat Karayilan: The heart of Kurdistan beats in Zap
"In the tunnel war last year, we were like children learning to walk. We now have experience and knowledge," said HPG commander Murat Karayilan in a speech to the guerrillas in the Zap and Avaşîn regions.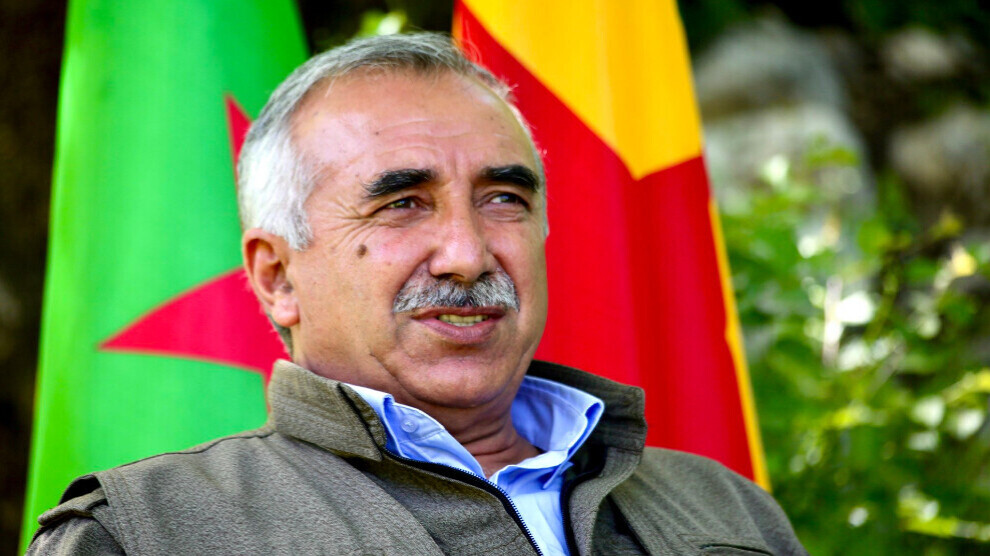 Murat Karayilan, commander of the Central Headquarters of the People's Defense Forces (HPG), spoke on Gerîla TV to the fighters in the resistance against the Turkish invasion in the Zap and Avaşîn regions.
Karayilan said: "The hearts of all patriotic people from Kurdistan are beating in the Zap today. The Zap resistance is the resistance of the entire Kurdish people. As is well known, the regions of Zap and Avaşîn occupy an exceptional place in the territory of Kurdistan and the history of our struggle. They are historical places. Zap is a bleeding wound in the enemy's heart, a place of fear. The Medya Defense Areas have been under heavy attack for the past five to six years, but Zap is an obstacle." Karayilan added: "The enemy has come to believe that the Zap must fall for it to have any results anywhere. That's why he called the operation 'Claw and Lock'. The enemy thinks that after capturing Zap and Avaşîn it can conquer any place in Kurdistan. It was because of this calculation that the operation was named in that way. The lock of Kurdistan is to be broken in order to destroy all gains achieved by the Kurdish people. We are convinced that you, as the heroes of Zagros, will thwart his plans. The necessary and historically significant response will come in the apoistic spirit of sacrifice. We hope and believe so."
Karayilan continued: "We know that you have made preparations on the ground. If you benefit from the experience of the past year, no force can stand against your will. It's all about the fighting methods of mobile units in the field and tunnel warfare. Last year in the tunnel war we were like children learning to walk. We now have experience and well-founded knowledge. If you take the necessary lessons from the experience gained and benefit from it, the enemy can attack in any way and will still be defeated.
We want to win against a cruel enemy, the same of our ancestors. An enemy that must neither be underestimated nor overestimated. We know that with our methods, tactics, an apoistic attitude, with courage and willingness to make sacrifices, we can be successful. It's not easy, it's time-consuming and difficult. Everyone must be ready for this task. This year we waged a war to defeat the enemy with clever planning. Our strategy must be to defeat the enemy. This must not be tackled in haste. We need patience, understanding, courage and willpower.
You are making history there today. And you are not alone there, our people are with you. That is where the heart of our people beats. You have all the prerequisites to defeat the enemy, you must believe in yourself. With this conviction, I wish you success from the bottom of my heart."