'National Unity Workshop' to be held in Amed
The Kurdistan National Alliance formed by nine Kurdish parties in Amed is organizing a two-day workshop in the city.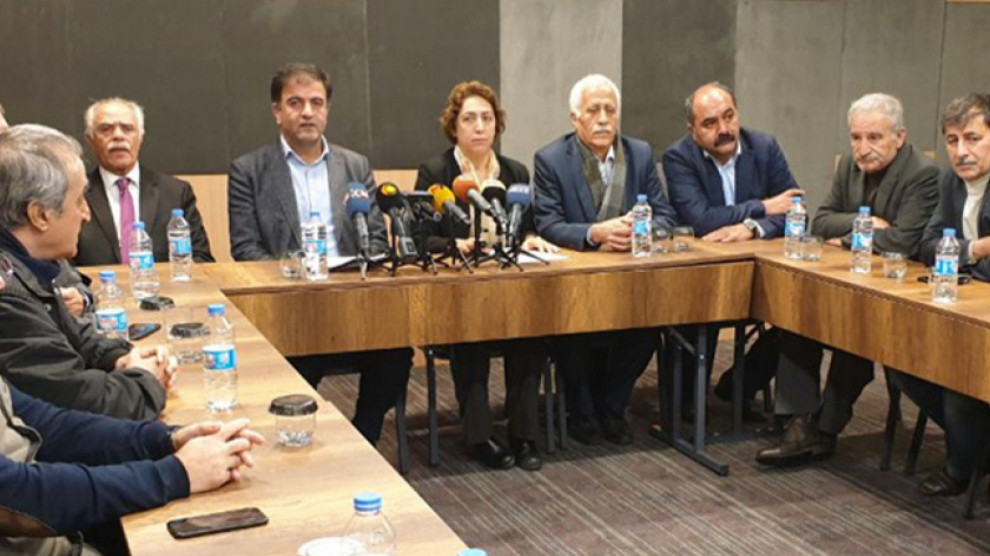 In Amed (Diyarbakir) several Kurdish parties and civil society organisations came together in December to develop a common position on the attacks of the Erdoğan regime. The representatives adopted a declaration calling for the "unity of the Kurdish people against the forces of oppression and repression".
In the scope of the works of the alliance, a two-day workshop will be held in Amed on 18-19 December. The workshop will discuss three main agendas.
The first agenda of the workshop will seek an answer to the question whether a "National Council", a "Congress" or "Democratic Front" should be developed for the establishment of a permanent national alliance model.
The name, program and functioning of the model will be determined after an evaluation of the experiences of TEVKURD, DTK, South Kurdistan parties, TEV-DEM, ENKS and other national unity models in the world.
The second agenda of the workshop will discuss how to overcome problems and obstacles for the achievement of cooperation on national values on the path to a lasting national alliance.
The third agenda will be the determination of a roadmap for the Kurdistan National Alliance against the increasing attacks on the achievements of the Kurds.
The parties included in the alliance are; Kurdistan Islamic Movement (AZADÎ), Democratic Regions Party (DBP), Revolutionary Democratic Kurdish Association (DDKD), Peoples' Democratic Party (HDP), Human and Freedom Party (PİA), Communist Party of Kurdistan (KKP), Kurdistan Democratic Platform (PDK), Democratic Party of Kurdistan-Turkey (PDK-T) and the Azadî Party.
RELATED NEWS: