Number of people killed in Mardin attack rises to five
The number of people who lost their lives in a vehicle shot at while traveling in the Mardin region increased to five. Six people were detained.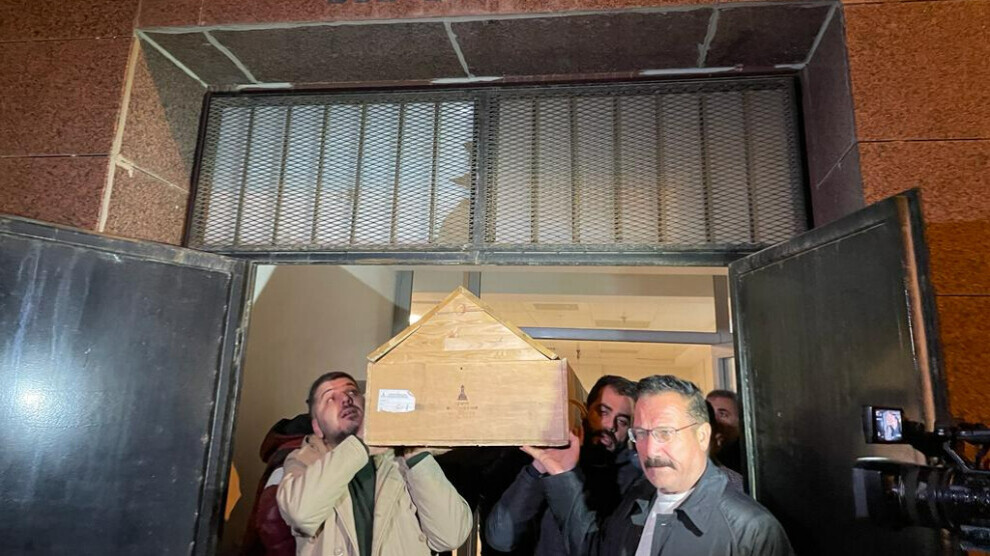 A vehicle with an Iraqi license plate was shot at while traveling in the Mardin region after midnight on Thursday. The vehicle was hit by unidentified people with long-barreled weapons.
South Kurdish citizens Hındreen Abdullah Saleh (39), Waheda Haedar Jasim (63), Abdullah Saleh Mustafa (69) and Chiman Shaheen Khalid (75), who were traveling in the vehicle, were killed. A fifth man, Ahmed Jalaladeen Ibrahim (45), was seriously injured. After the first intervention, Ibrahim was transferred to Elazığ (Xerpêt in Kurdish) hospital, but died a few hours later.
Relatives in Mardin
After the shooting, the relatives of those who lost their lives came to Mardin. The families were waiting in front of the Mardin Training and Research Hospital to receive the bodies of their relatives. They were eventually able to get them late on Thursday night.
Nîhad Mikaîl Emin, one of the relatives, said that they came to the city after hearing about the shooting and added that those who were killed had come to Turkey for treatment. Emin said that the information they received from the authorities was that the vehicle their relatives were traveling in was attacked by another vehicle which had been following them from Nusaybin (Nisêbîn).
Emin said that they would go to Duhok after receiving the bodies.
The Mardin Governorate also made a written statement regarding the shooting and said that 6 people had been detained and were under interrogation.