Sakine, Fidan and Leyla commemorated in Maxmur
The three Kurdish revolutionary women, who were killed in Paris in 2013, were commemorated in Maxmur Refugee Camp in South Kurdistan.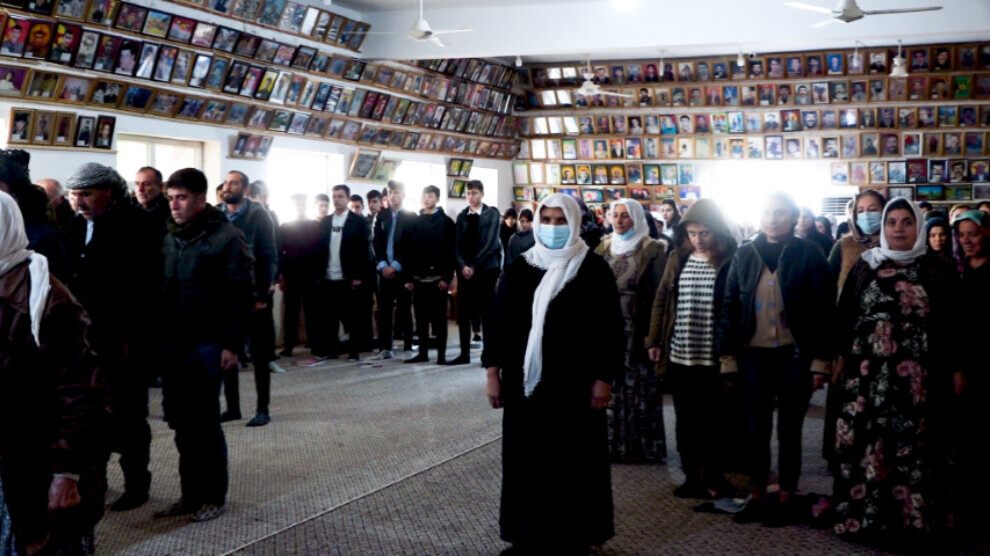 In Maxmur, a commemoration event was held in memory of Sakine Cansız (Sara), one of the founders of the PKK, Fidan Doğan (Rojbin), Paris representative of the Kurdish National Congress, and Leyla Şaylemez (Ronahi), a member of Kurdish youth movement, who were slaughtered in Paris on 9 January 2013.
The commemoration began with a minute's silence in memory of all freedom martyrs. Speaking on behalf of the people of Maxmur, Fadile Tok, a member of Ishtar Assembly Coordination, said; "We respectfully commemorate Sakine, Fidan and Leyla and all martyrs of Kurdistan. The martyrs are our will and honour."
"Martyr Sara took place in the first group and created great hope. We follow in her footsteps and stand tall thanks to the spirit of her resistance. Martyr Sara was a revolutionary woman and a pioneer for all women seeking freedom. Words cannot express the brave and selfless struggles of three revolutionary women who fell as martyrs. Martyr Sara, who put up glorious resistance in the Amed dungeon, resisted all kinds of attacks and formed a free woman in her own body and soul. She became the hope of oppressed women. On the 8th anniversary of Paris massacre, we respectfully commemorate the three Kurdish revolutionary women and vow to realise their dreams. Our struggle will absolutely achieve victory", said Fadile Tok.
Following the speech, a cinevision on the stories of three revolutionary women was screened at the commemoration event.