Shengal women urge people to stand up against Turkish invasion
The invading Turkish state has been conducting an occupation operation in southern Kurdistan (northern Iraq) since April 23, focusing on the guerrilla-held Medya Defense Zones and deliberately targeting civilian settlements.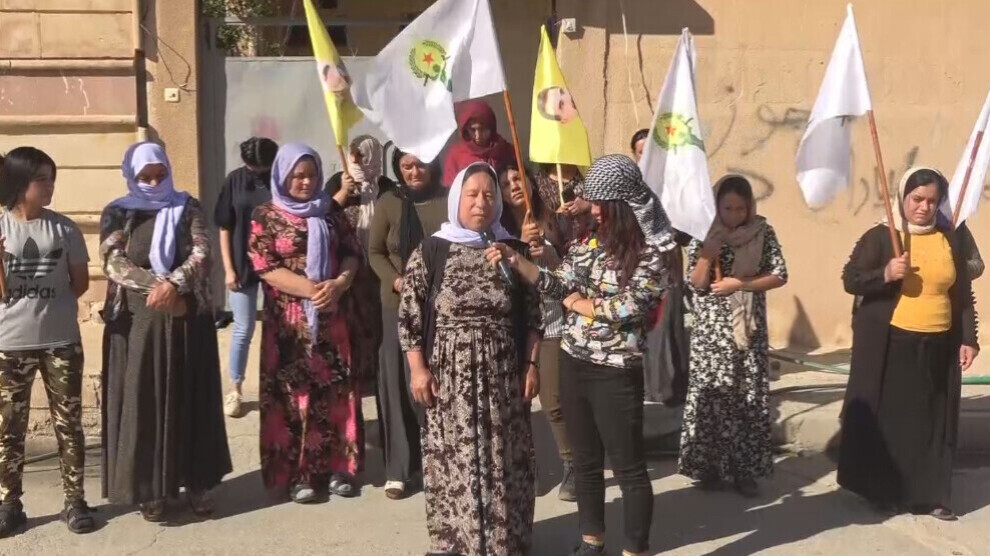 In Shengal, the Yazidi Women's Freedom Movement (TAJÊ) reacted to the Turkish state's invasion and the cooperation of Kurdistan Democratic Party (KDP) calling on the people of South Kurdistan (Bashur) to take a stand against the occupation.
The TAJÊ released a press statement regarding the Turkish invasion operation that has been going on in southern Kurdistan (northern Iraq) since April 23.
The statement read out by TAJÊ spokesperson Nema Bedel condemned the invasion and endorsed the resistance of the guerrilla forces.
Bedel slammed the use of banned weapons against the guerrillas, saying, "We condemn the Turkish state and the Kurdistan Regional Government. The Kurdistan Regional Government supports the Turkish state's invasion of Kurdistan lands. The Iraqi government is also responsible for everything that happens on Iraqi soil."
Bedel pointed out that the Iraqi government remained unconcerned while the lands of southern Kurdistan were occupied, and that the Government of the Kurdistan Region supported the Turkish state. She called on the people of southern Kurdistan to stand against occupation.
Bedel emphasized that many areas have been occupied, civilians massacred, and vineyards and gardens of local people burned down during the course of the Turkish occupation campaign.
"Stand up and do reject the occupation," she added.