Songs don't stop in Heftanin
Fighters held on on a song and marched in Cenga Heftanin. Four months ago. It started like this, it continues with war and a song.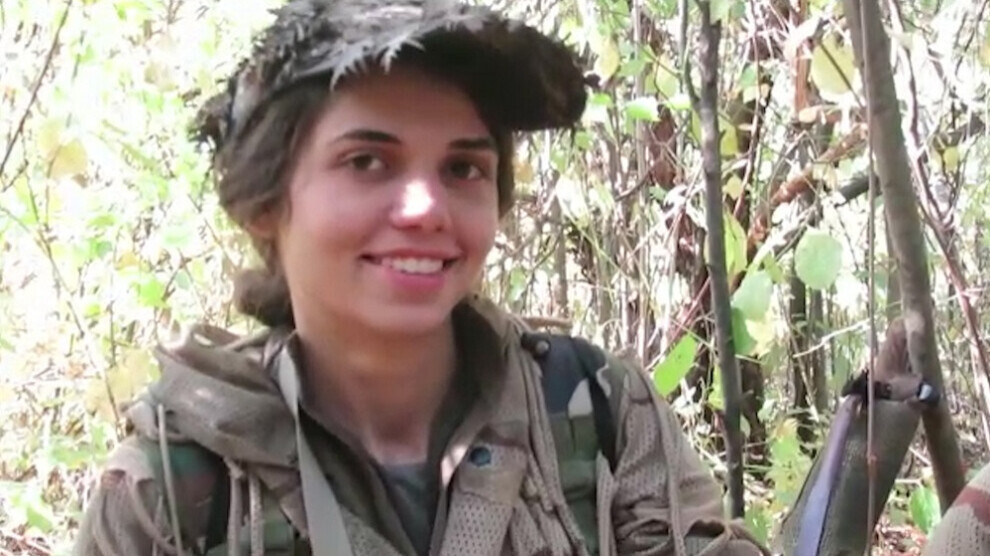 Remember the cry of Rustem Cûdî, the hero of the abyss, while singing in Xantur. It started with the excitement of Yiğit Goran and his comrades singing Bêrîtan; it continues with the same excitement and determination.
Guerrilla Cudi Çekdar, from Cizre. Cizre, where the sacrifice of the people and the Kurdistan youth's belief in freedom were seen during the attack of the Turkish army in the winter of 2016. Cizre, which makes a name for itself with its resistance in every period. Guerrilla Cudi lived with her family in Cizre at that time and witnessed what a free spirit can do. "I sang this song to the insurgents in Cizre as well. Cizre knows the enemy very well and I know these oppressors very well. That's why we should never make them taste the pleasure of killing us." She decided to come to the mountains at that time. Now she is avenging her comrades in Heftanin.
She was tired when she reached us. She went exploring every morning, following the enemy. Earth on the tips of her nails, a light brown or black colour mixed with earth and gunpowder on her face. Right on her forehead and in the middle of both cheeks.
"What can we do? It is war, it is normal, this is not dirt, it is soil, look" she tells me. She has binoculars on her neck and a gun in her hand. She sits down and tells what happened without rest. After distributing her energy to everyone, her friends said: "You know, Heval Cudi's voice is very beautiful, let her sing a song." That woman guerrilla full of energy, goes, shyly, unable to look at the camera, her white cheeks blackened with earth turned red. Her voice too is clear and rebellious.
First she bowed her head and prayed that the earth would protect her lost comrades. She remembered her comrades who were immortalized while fighting with the invaders, and she said for a long time, "You are gone, but we will continue, don't worry about it."
Then she turned her head to the sky, embracing all her comrades.