"Turkey-Russia deal will bring destruction, not solution"
PYD Administrator Isa Mistefa said the deal Turkey and Russia have reached in Idlib has allowed the protection of gang groups and stressed that the deal won't bring democracy or a solution.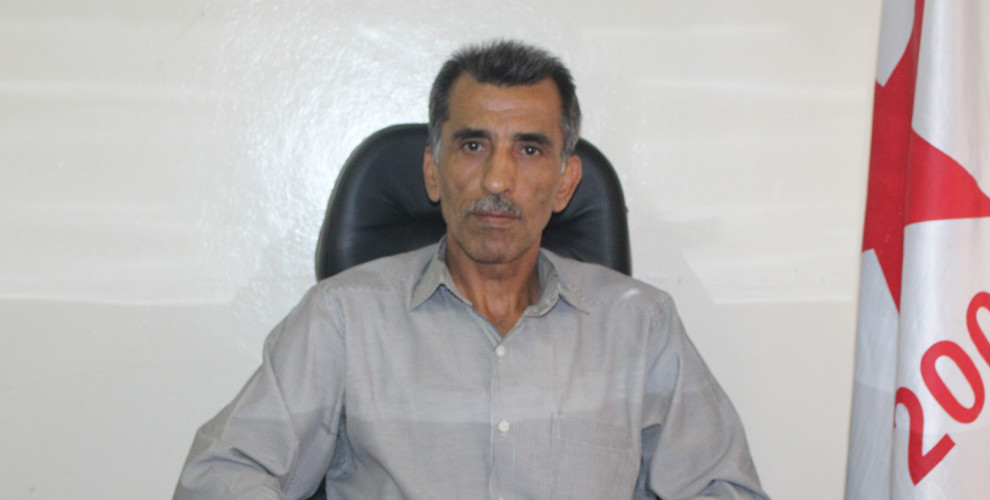 Democratic Union Party (PYD) Aleppo Chapter Administrator Isa Mistefa spoke about the latest developments in Idlib and the region.
Mistefa pointed out the deal between Russia and Turkey on Idlib and said, "It can be seen even now that this deal has failed. Because the Turkish state gangs who have achieved protected status with the deal won't bring democracy or a solution in any measure. This deal will remain fruitless, just like Geneva and Astana. The solution must develop within Syria, not with foreign intervention."
He said both states have made a temporary deal to keep up their interests and stressed that this deal will distribute the gangs in Idlib to Turkish occupied provinces, Afrin, Azaz and Jarablus.
Mistefa pointed out the Northern and Eastern Syria Autonomous Administration project and continued: "This project is decentralized, democratic and multicolored. It serves all the peoples of the region. It can be seen that in order to resolve the Syrian crisis, national dialogues must be developed and a democratic constitution must be formed. We insist on developing our democratic project, which will pose a solution to the crisis. That is why Turkey is attacking the democratic project and the Kurdish people who lead it."
Mistefa protested the silence by states and international human rights sorganizations regarding the invasion of Afrin: "When one talks about Idlib, one must talk about Afrin, Jarablus, Azaz and al-Bab. Because as long as the Turkish state invasion continues, there can be no solution. If these states are serious about resolving the Syrian crisis, they must first end the Turkish state invasion."