Turkish army burns forests in Omeryan, Mardin
The forest fire started by Turkish military aggression in Omeryan region of Mardin continues.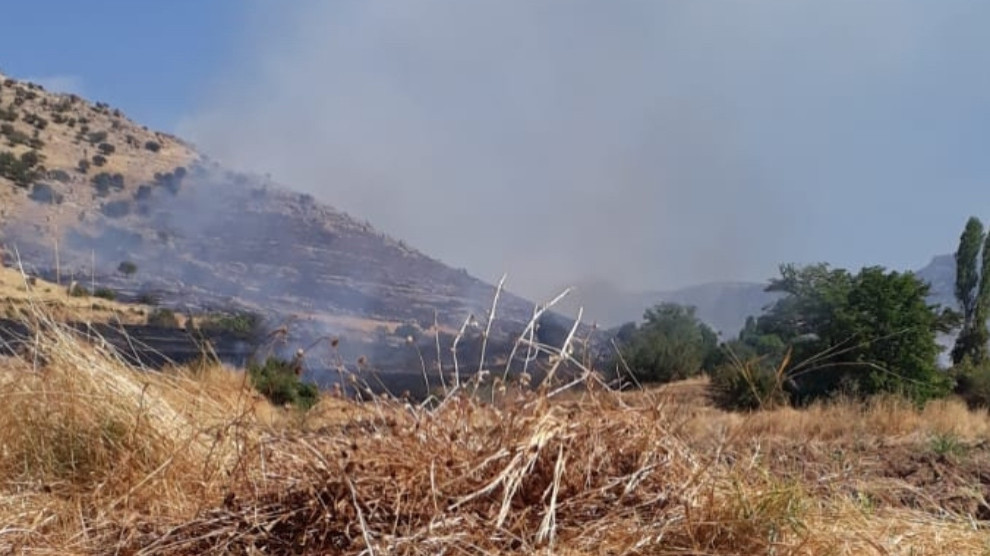 Fire erupted in the forests following the operation launched by the Turkish army on September 7 in the Omeryan region, located between Ömerli and Nusaybin districts of Mardin. The fire continued for two days before spreading to other areas in the region.
Another fire erupted in the same region yesterday. The fire spread to a larger area in a short while and is not intervened.
Local people stated that fires have started in various areas due to the ongoing operations of the Turkish military.