Turkish army prepares for major military operations in Kurdistan
Turkey declared many areas in Bitlis and Sirnak as "forbidden zones". Locals report that Turkish army prepares for a military operation in Kurdish cities.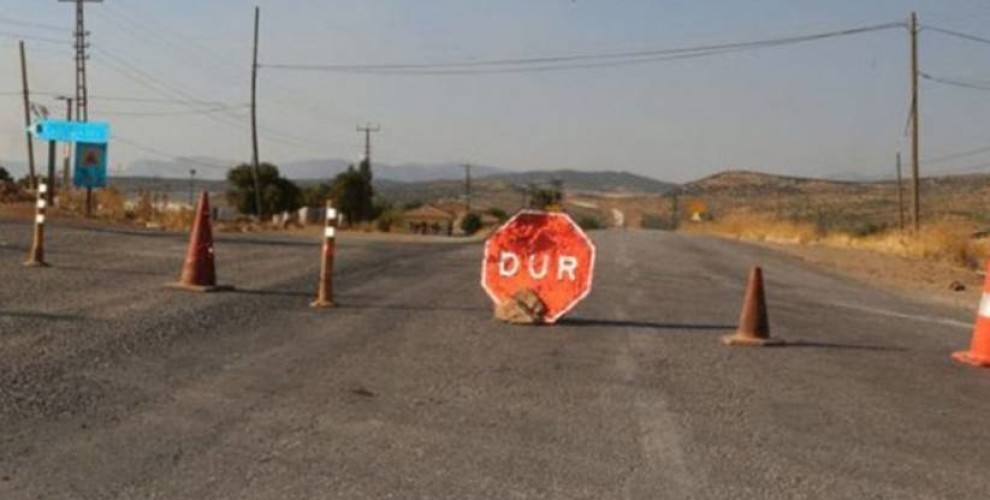 The Turkish state has imposed a curfew on 73 settlements in Bitlis and Sirnak ahead of major military operations.
In Bitlis, a curfew was declared 13 villages and neighborhoods. These are: Çeltikli, Aşağıbalcılar, Yukarıbalcılar, Karakuş, Kalupat, Ilıcak, Oğulcak, Başmaklı, Üçevler, Doğruyol, Dereağzı, Aşağıyuvacık and Kavakdibi.
In Sirnak, 60 areas in the Besta region between the Gabar and Cudî mountains have been declared as special restricted areas for 15 days. Sirnak governate listed the areas as follows:
"Kaya Tepe, Kırmızıkaya Tepe, Gurdik Tepe, Inceler, Kırmızı Tepe, Külhanmezarlığı, Fergan Kayalığı, Deregurt Mahallesi, Kayabaşı Tepe, Gürdilanbaruji Tepe, Dalulük Tepe, Sotek Tepe, Boz Tepe, Giribirmi Sırtları, Kuşuçtu Tepe, Girinisir Tepe, Sırmalı Tepe Yassıtaş Tepe, Başkaya Mahallesi and Ervisi Tepe, Elma Tepe, Büyüksu Tepe, Güllüce Dağı, Siyah Tepe, Elma Dagi, Kalpapağa Tepe, Üzüm Tepe, Ardıç Tepe, 1623 Rakımlı Tepe, Uzun Tepe, Eşekmağarası Tepe, Ahır Tepe, Buşireş Tepe, Hasanotu Tepe, Kihi Tepe, Kurt Tepe, Haraphalisa Tepe, Azık Tepe, Keloğ Tepe, Göl Tepe, Biriş Tepe, Çekokalesi Tepe, Atatürk Burnu Tepe, Kenyamevik Tepe, Ruyala Tepe, Gemokilte Tepe, Kelga Tepe, Gavur Tepe, Üç Tepe, 1973 Rakımlı Tepe, Serizeri Tepe, Rutkekurat Tepe, Nuh Peygamber Ziyareti Tepe, Muayet Yaylasi, Kinişir Tepe, Deşti Tepe, Nuvalsavat Tepe, Gavita Tepe,Kocaların Tepe and Şikettemuri Tepesi. "