Turkish soldiers attack Kurdish activists marching to Mount Cudi against ecocide
Kurdish parties, NGOs and the people are marching to Mount Cudi in protest at the ecological destruction in Kurdish territories.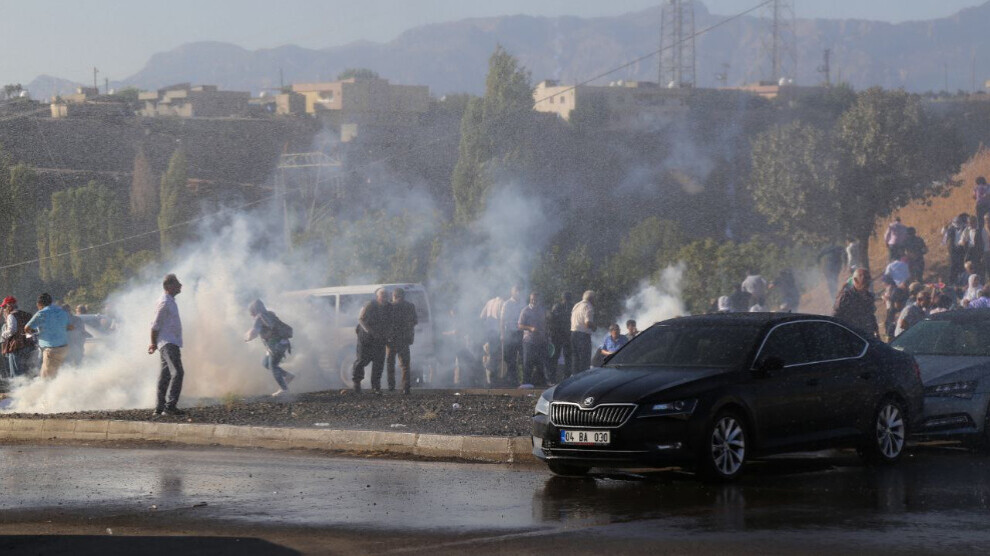 The Democratic Society Congress (DTK), Free Women's Movement (TJA), Democratic Regions Party (DBP), Peoples' Democratic Party (HDP) and Mesopotamia Ecology Movement are staging a march to Mount Cudi in Şırnak province to protest the destruction of nature carried out by the Turkish state as part of its all-out war against the Kurds.
Organized under the slogan 'We are marching against the destruction caused by war and the plunder of nature", the march is joined by several groups from the Kurdish region. The crowd that set out from the cities in the Serhat region merged with those coming from Van in the Gercüş district of Batman.
Hundreds of people coming from Amed and Turkish metropolises, including DTK co-chair Berdan Öztürk, DBP co-chairs Saliha Aydeniz and Keskin Bayındır and representatives of civil society organizations, met in Batman city centre. After uniting with those coming from the Serhat region, the crowd left for the İdil district of Şırnak.
On the other hand, hundreds of people coming from Urfa, Antep, Adana, Mersin and Mardin, among them HDP Spokesperson Ebru Günay, gathered in Nusaybin district of Mardin and united with other participants near the Cizre district of Şırnak to join the march to Cudi.
In an attempt to prevent the action, Turkish soldiers attacked the people with pressure water and gas bombs. The group remains resolute to continue their march and reach Mount Cudi in protest at the ecocide perpetrated by the Turkish regime.