Turkish state makes new military shipments to South Kurdistan
The invading Turkish state has recently been increasing its military presence in the bases it established in South Kurdistan.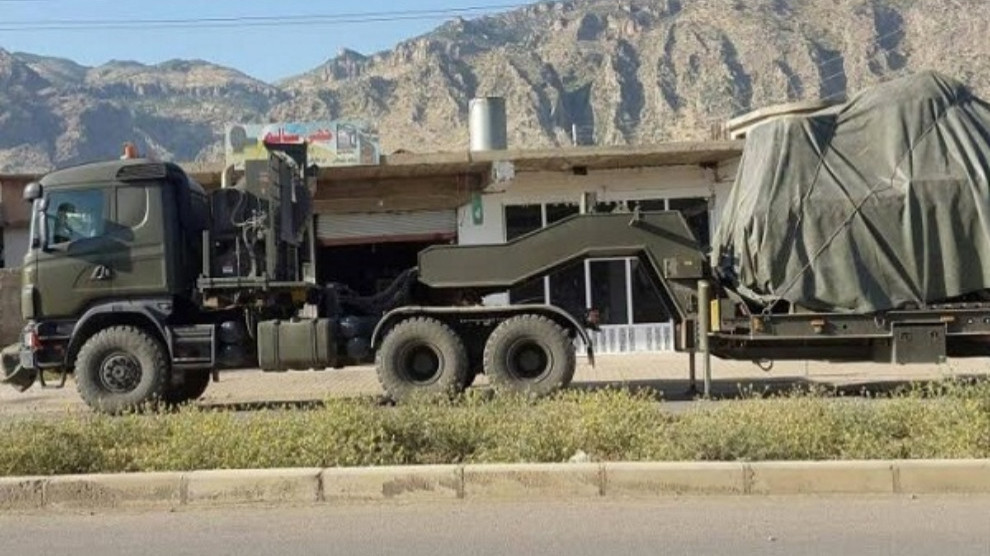 According to local sources, the Turkish regime has made new military shipments to its bases in South Kurdistan.
The same sources confirmed that the number of soldiers in all bases, positions and other infrastructures has increased.
In parallel with these developments, the Turkish state has carried out air strikes on the Zînî Wertê area and Maxmur refugee camp on 15 April killing 3 women.
It was noteworthy that the peshmerga forces, affiliated to the KDP, also moved forces to Zînî Wertê around the time of the Turkish deployment.
The village of Zînî Wertê, in the Kandil region, is located within the areas controlled by the PUK.
The Turkish state has intensified its occupying policies in South Kurdistan in recent years. The Turkish invasion is militarily, politically and economically more evident than ever.
Turkish military bases have been present in the area since the 1990s. During the AKP-MHP rule, the number of bases both increased and spread to cover a wider area.
At least 15 Turkish military bases have been established since 1994. The first military base established was in Salahaddin, 25 kilometers from Hewlêr. Furthermore, the Turkish intelligence agency (MIT) has been active as never before and has established many new infrastructures.
New areas have been occupied since 2018 and Over 20 new points in the Bradost area have been occupied by Turkey.