Turkish warplanes bombed villages in Bradost
The invading Turkish state continues its attacks against southern Kurdistan, northern Iraq.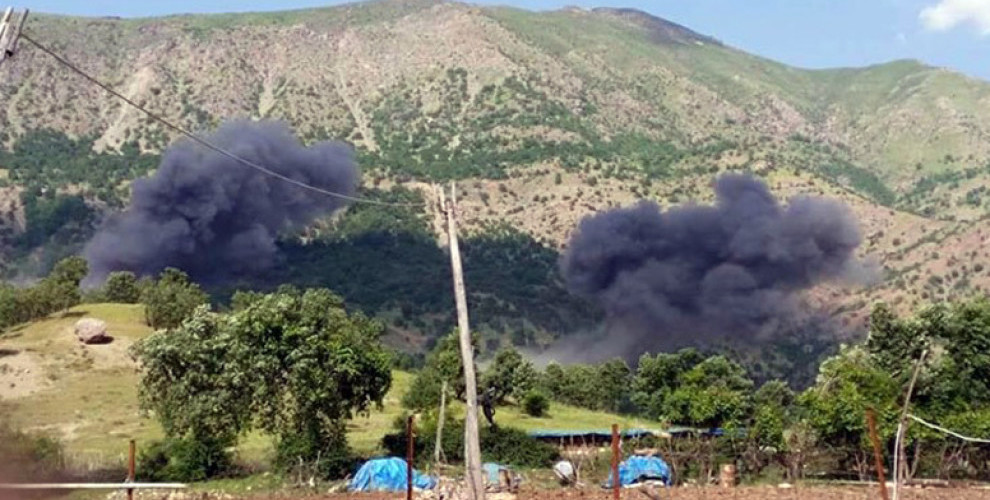 Turkish warplanes have attacked the villages of Bradost in Southern Kurdistan late on Wednesday.
According to RojNews, the attack took place after 7.30 pm local time. It was reported that residents of the village of Xelifan had to leave their homes because of the attacks on the Bradost area.
No detailed information was given as to the result of the attacks.
Turkish warplanes are bombing the villages in the mountainous regions of Southern Kurdistan and the guerilla-controlled areas almost every day.
On 4 November the Turkish army carried out an airstrike on villages in Amadiya city.
On 30 October, the mosque and houses in the village of Bêdadê, Chemankê district of Duhok were bombed.
On the same day, the Nêrwe area and the village of were was bombed by the invading Turkish army.
The airstrikes of the Turkish state have intensified recently.
But the region has been under Turkish bombardment for years. While the Hewler and Baghdad governments remain silent, the first victims of the attacks are civilians.
In recent years, many civilians have lost their life or have been wounded as a result of the Turkish state's raids.