YBŞ fighter wounded in Turkish air raid on Khanasor dies
One of the five YBŞ fighters, who were wounded as result of Turkish aerial attack in Shengal region, has lost his life.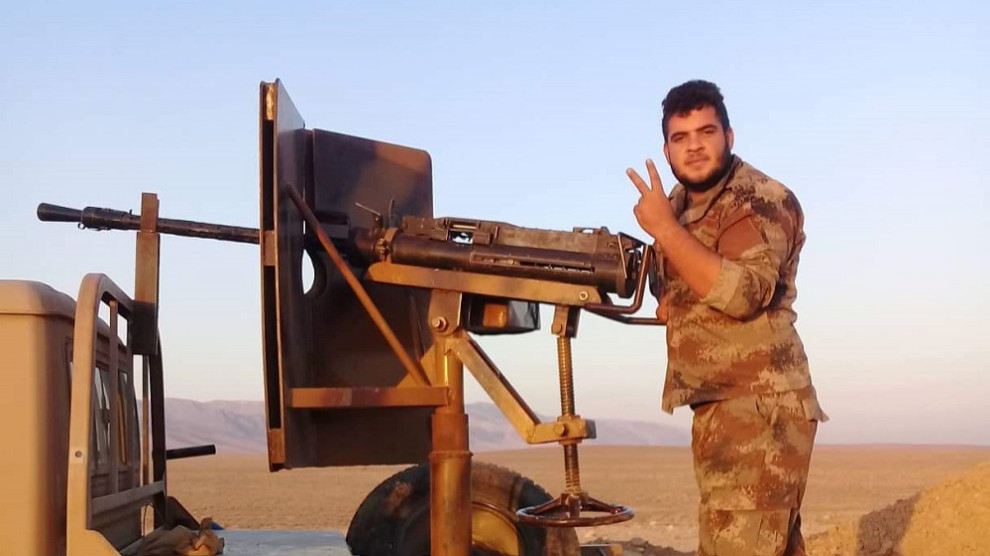 Turkish armed unmanned aerial vehicles (UAVs) carried out an attack targeting fighters of the Shengal Resistance Units (YBŞ) in the Khanasor (Xanesor) area at around 10:30 on November 19. Five YBŞ fighters were wounded in the attack, two of them seriously.
YBŞ Command announced the death of one of the wounded fighters, Egîd Şengalî, on Saturday.
Expressing their condolences to the family of fighter Şengalî and all the Yazidi people, YBŞ vowed to make his memory and struggle a guide for themselves and keep it alive forever in their struggle.
"We reiterate our promise that our martyrs will be avenged and their struggle will be led to victory. All these attacks are the plan of the fascist Turkish state and its collaborators. Their goal is to subject the Yazidi people to a genocide, which they failed to do through ISIS, and to evacuate the sacred lands of Shengal," said the YBŞ.
Calling on the Yazidi and Kurdish forces to get united and adopt a common stand against the Turkish state's attacks against Shengal, the YBŞ statement continued:
"Remaining silent and not taking a stand on these attacks, not getting united and not adopting a common stand against the enemies of the Yazidi and Kurdish people is the grossest negligence and betrayal. Silence and even justification of the attacks by any individual, party or force of the Yazidi and Kurdish people is unacceptable and a great treason.
This is not the first or the last attack we as the YBŞ have faced in defending Shengal and our Yazidi people. In the same way we have defended our people and land so far, we will continue to fulfil our duties for our people and martyrs and to protect Shengal. The people of Shengal have made their choice clear. We call upon the government of South Kurdistan to respect and support the choice of the Shengal people and to stand with the Shengal people and their defense force YBŞ against any invasion attack."
YBŞ announced the ID details of the fallen fighter as follows:

First-Last Name: Ezîz Salih Xelo Emer

Nom de Guerre: Egîd Şengalî

Date and Place of Martyrdom: 20.11.2019- Xanesor