YBS: Iraqi attack was a provocation, 2 YBS fighters were martyred
YBS General Command announced that the attack yesterday was a provocation and that they have 2 martyrs.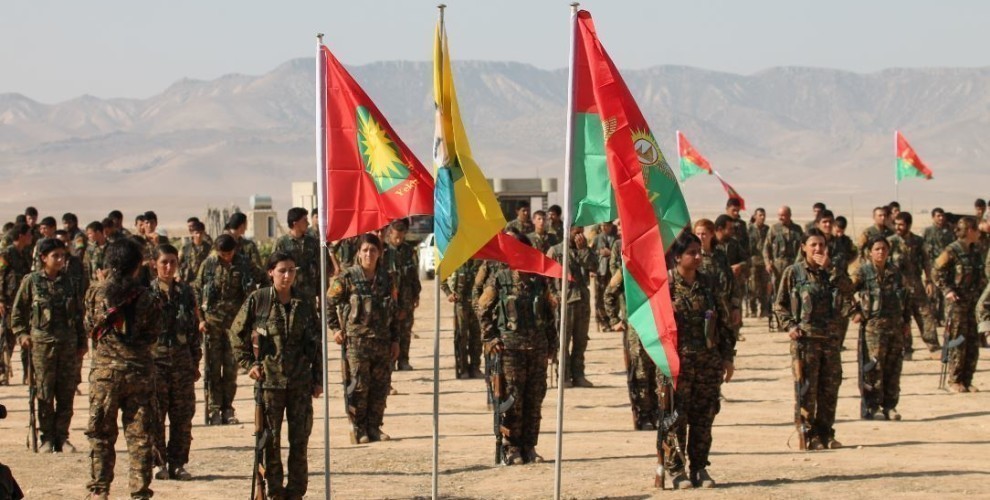 Shengal Resistance Units (YBS) General Command issued a written statement on the attack by Iraqi forces against a YBS vehicle yesterday evening. The statement said:
"The YBS spokesperson and company went to the Brigade location to exchange information on military order at approximately 20:00 yesterday evening. Our colleagues' vehicle was raked through by the 72nd Brigade and 1st Battalion forces as it approached the meeting location. When they retaliated to defend themselves, a short clash ensued where 2 of our comrades were martyred and 3 were wounded. We have been coordinating with Iraqi forces to ensure peace in the region for 5 years.
As the YBS, we fulfilled our responsibility in the matter. The attack on our forces yesterday evening was a provocation. A group looking to provoke attempted to create chaos among the values created between us and targeted Iraq's peace. The people who wish to sow discord between Iraq and the Yazidi people carried out this attack.
"WE WILL DO OUR PART"
As the YBS, we will do our part to foil the goals of groups who wish to disrupt the peace in Iraq. We know that it's not the Iraqi army doing this. We hope that the Iraqi army will do all in their power to bring these groups to light and put forth their protest.
TWO YBS FIGHTERS MARTYRED
Two of our comrades, Rustem Hussiyan and Agir Celki, were martyred in the attack. Comrade Rustem had left his family in Armenia to be a shield here. He worked hard for the lands of Shengal and he sacrificed a lot. He didn't leave these lands after the massacre and he put his life on the line for this faith, disregarding borders.
Comrade Agir joined the defense of the Yazidi people at his young age, with great sacrifice. He waged an honorable struggle and worked hard.
One of our comrades who was seriously wounded in the attack was comrade Egid, who is one of the comrades who lost most of his family in the massacre. Martyrdoms and injuries in such an incident is painful for us. We offer our condolences to the families of martyrs, the Yazidi people and all the people of Kurdistan. We wish a swift recovery to the wounded comrades and their families.
"IRAQI ARMY SHOULD REACT"
We believe that the Iraqi army will put forth a stance with a statement after such an incident. The provocateurs won't achieve their goals. We believe this incident will lead to a strong partnership between us and the Iraqi army."