12 musicians detained for participation in opening of Green Left Party election office
The Turkish government continues its campaign of political genocide in the run-up to the run-off elections. In Izmir, twelve musicians taking part in the opening of the Green Left Party election office have been detained on "terror" charges.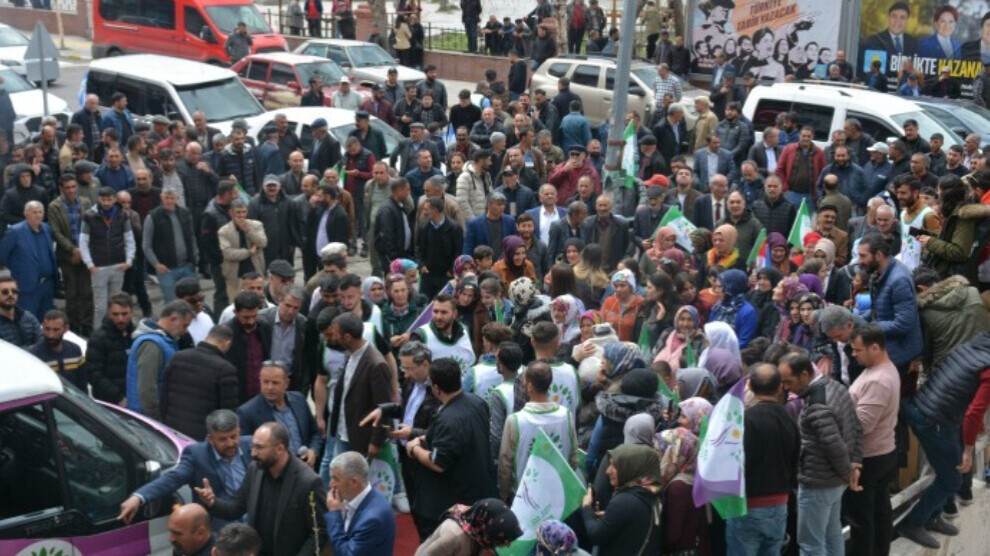 The AKP regime's prosecuting authorities continue to turn up the repression screw against the Kurdish opposition in the run-up to the run-off election for the presidency. In the western Turkish coastal province of Izmir, at least twelve musicians were taken into custody on Wednesday on alleged "terror" charges. The detentions, coordinated by the Turkish police's counter-terrorism department, were accompanied by raids, and the homes of those involved were meticulously searched.
The charge directed against the musicians is spreading propaganda of a "terrorist organization". The accusation is based on their participation in the opening ceremonies of election offices of the Green Left Party, under whose banner the Peoples' Democratic Party (HDP) contested the parliamentary and presidential elections in Turkey on 14 May. Those affected by the detention operation include Sertan Özdemir, Şakir Yiğit Özdemir, Cemal Emen, Rıdvan Kaya, Fatime Tandoğan, Eyüp Azrak, Gökhan Gönlüaçık and Kadir Yasin Temur. They have been taken to Izmir police headquarters and have not yet been allowed contact with lawyers.
With the detentions in Izmir, the number of people taken into custody since yesterday in nationwide raids against the Kurdish democratic opposition and its socialist allies has risen to at least 101. On Wednesday morning, 22 people were detained in Mardin, Şırnak, Antep and Manisa on the usual terrorist charges. On Tuesday, police took a total of 67 people into custody in various cities across the country.
The run-off election between incumbent Recep Tayyip Erdoğan, who is both head of government and AKP leader, and CHP leader Kemal Kılıçdaroğlu will take place on Sunday, May 28. The opposition is calling on people with intense urgency to go to the polls in the second round as well and to end the one-man regime.