17 ISIS members killed in violent clashes in Raqqa
17 members of ISIS gangs have been killed and 2 SDF fighters fell martyrs in Raqqa city.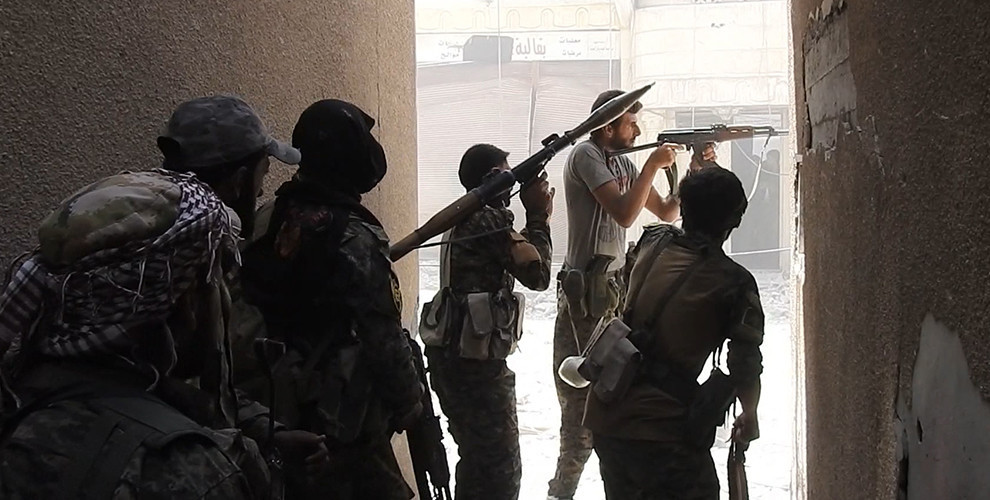 As the operation to liberate Raqqa continues at full force, violent clashes continue between Syrian Democratic Forces (SDF) and ISIS gangs around Weteni Hospital, Neim Crossing and the city cemetery. ISIS gangs have reportedly suffered heavy blows during the fighting.
SDF fighters thwarted two attacks attempted by ISIS gangs with bomb laden vehicles, both of which they destroyed before reaching their targets.
17 members of ISIS gangs have been killed in clashes around the cemetery and a large quantity of ammunition has been seized.
2 SDF fighters were martyred during the fighting in this area.
Clashes between SDF and ISIS continue.