4 Turkish-backed terrorists killed in Afrin
Fighters of the Wrath of the Olive Operation Room and Afrin Liberation Forces hit the invaders in Afrin.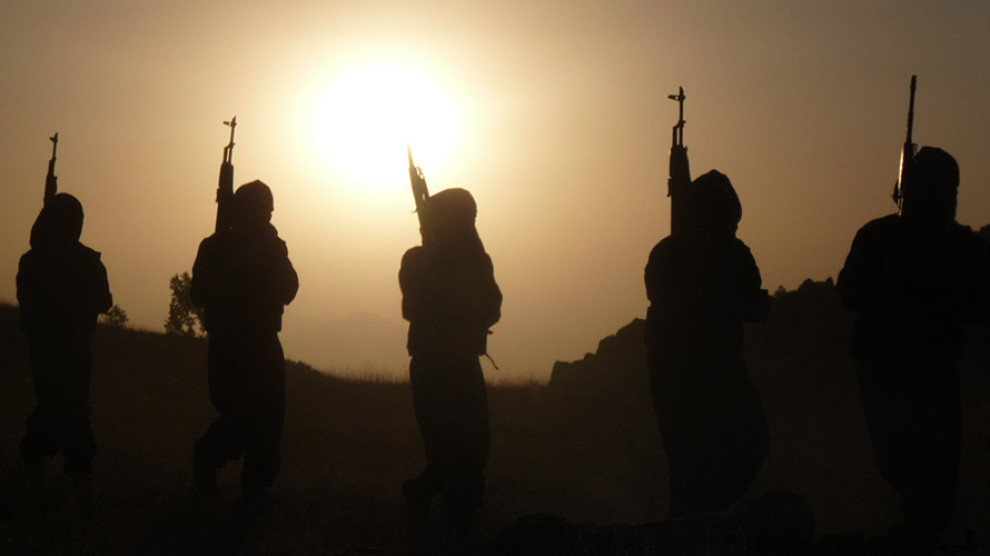 Wrath of the Olive Operation Room released a statement about the actions carried out by their fighters against the Turkish army and allied jihadists in the occupied Afrin region.
On April 16, fighters of the Wrath of the Olive Operation Room carried out a sabotage action targeting a checkpoint of the Turkish-backed mercenaries in Mabeta district of Afrin. 3 terrorists were killed and 2 others wounded as a result.
The statement by the Operation Room said; "We will increase our actions to drive the Turkish invasion army and their mercenaries out of our land and to ensure the return of our forcibly displaced people."
On the other hand, fighters of the Afrin Liberation Forces (HRE) also reported continued operations against the occupation forces in and around Afrin.
A statement by HRE said that their fighters targeted a military vehicle of Firqat al-Hamzat terrorist group in the village of Kimare in Afrin's Sherawa district on April 15. The action left one terrorist dead and one other wounded.