500 soldiers died suspiciously in four years
Suspicious Deaths and Victims Association Chairperson Oktay Can said that 500 soldiers have lost their lives under suspicious circumstances in the last four years.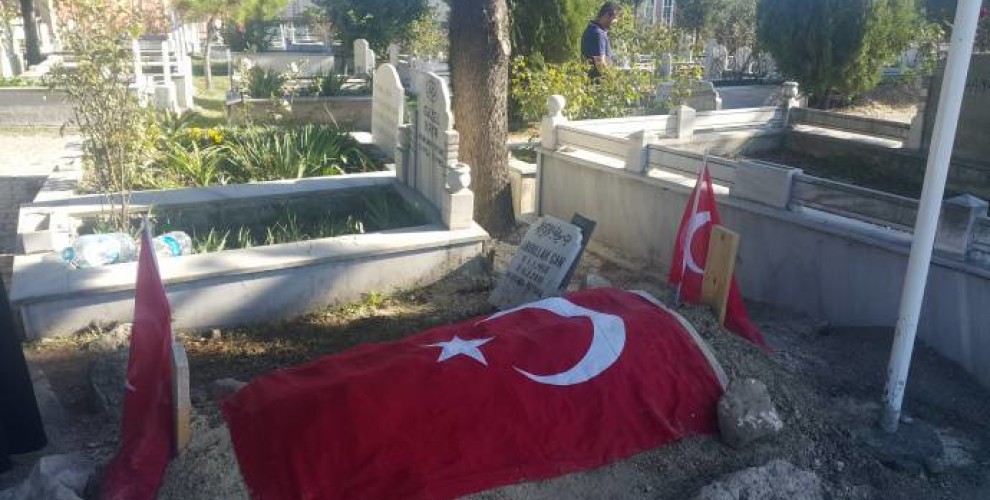 The Suspicious Deaths and Victims Association had recently announced that 2.500 soldiers have lost their lives in the last 22 years. The provinces with State of Emergency practices are in the lead in suspicious soldier deaths.
The organization's chairperson Oktay Can said they founded the Suspicious Deaths and Victims Association in 2013 and that 500 families have appealed to them to date claiming their children had died under suspicious circumstances and added that the suspicious soldier deaths have increased with the reimplementation of the State of Emergency.
"NOBODY ELSE KNOWS THE PAIN OF LOSING A CHILD"
Can said he personally lost his son in 2009 in the Hozat Sarıkaş Outpost in Dersim and stated that he experienced the deep pain of losing a child and they founded the association so other families never do and suspicious deaths are prevented. Can pointed out that lawsuits about soldiers who lost their lives under suspicious circumstances have never been concluded to date and have been stuck on the statute of limitations: "My son lost his life when his commander shot 2 bullets to his head. There were bruises on my son's neck due to battery. I received the autopsy report, it stated how he died, but when we wanted to investigate the matter we were told the military prosecutor's office would issue a statement. There are many soldier deaths by the hands of commanders like my son's. To date, some 2.300 families have been subjected to such approaches. The cases weren't resolved through lawsuits. I am following up on my own son's file. Most recently I took my son's case to the European Court of Human Rights (ECHR). And as an association we are working for other families' children as well."
"IF COMMANDERS DON'T SHOOT SOLDIERS, WHAT HAPPENED ON JULY 15?"
Can said they took the deaths to the Grand Parliamentary Assembly of Turkey, but couldn't convince anybody there that the deaths were in fact suspicious: "Nobody we talked to in the Parliament believed us. I spoke to the President about this as well, but he told me commanders don't shoot soldiers. We saw in the July 15 coup attempt that soldiers can in fact turn their guns towards the people, to their own, and they attacked people with tanks. In any case, we have so much evidence, but we can't explain ourselves to the prosecutors. Because military prosecutors receive orders in doing their duty, and thus our initiatives fall short. The prosecutors decide against investigating 'suspicious deaths'. So we speak to others about our issues. People who appeal to us say their sons were killed by their commanders."
"IT'S USUALLY KURDISH AND ALEVI SOLDIERS WHO DIE"
Can said the suspicious soldier deaths occur most frequently in Kurdish provinces and contiued: "Many people suffer torture during their military service, and many are killed arbitrarily. There is a lot of evidence to document this, but as the military courts are not completely just, our cases don't produce results. Most of the deaths occur in Eastern and Southeastern parts. And most soldiers who die there turn out to be Kurdish or Alevi."
"500 SOLDIERS KILLED UNDER SUSPICIOUS CIRCUMSTANCES IN 4 YEARS"
 Can stated that they have received appeals from many provinces since the association was founded and added: "To date, some 500 families have appealed to us. Their children also received violent abuse from their commanders. 80% of the families are Kurdish. They are pressured and intimidated by the commanders to not file charges. There are many families we can't reach because of this intimidation. We demanded that a parliamentary commission be formed to investigate the matter and hear the families. Among our demands is that our children are insured by the state, that our children are not killed by their commanders. There are some soldiers who were married, and because the state doesn't offer any form of aid after they are killed, there are children of these soldiers who have to pick bread out of the trash to eat."
"NO MANDATORY MILITARY SERVICE"
Can spoke of the necessity to remove mandatory military service and said: "When we look at the Turkish Armed Forces (TAF), soldiers suffer either food poisoning, or they are tortured, or they are killed. That is why we demand an end to mandatory military service. Even if they don't fully remove the mandatory military service, they should introduce a civil service in any state institution as the duty to the country." Can concluded his words with a demand to try and punish the killers of soldiers.