Öcalan calls for sacrifice for unity among Kurds
Kurdish People's leader Abdullah Öcalan called for sacrifices to be made for unity among Kurds.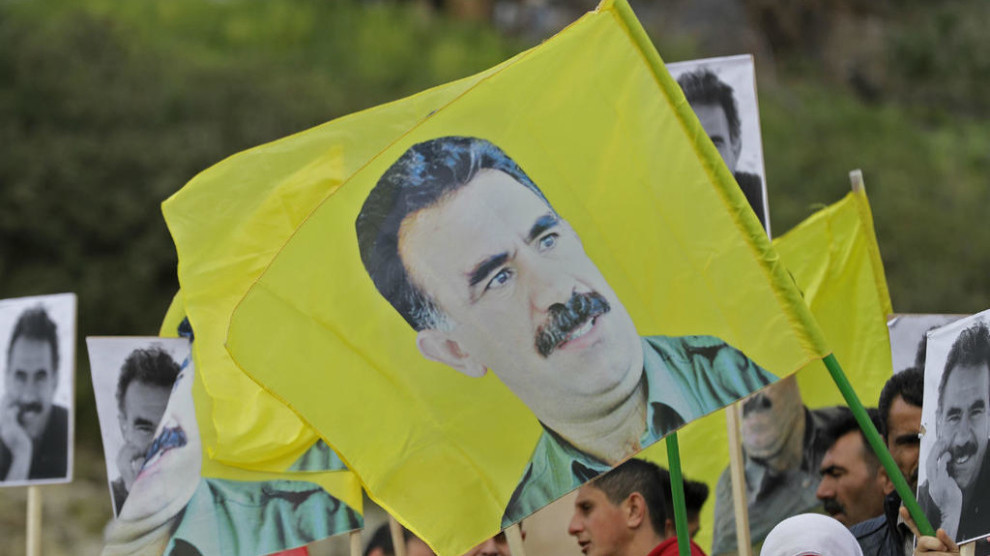 Abdullah Öcalan's brother Mehmet Öcalan went to the Imrali Island on August 12 for an Eid visit and spoke to the Mesopotamia Agency (MA) afterwards.
Mehmet Öcalan said he was able to visit Imrali 3 times since 2016 and that the recent Eid visit lasted an hour.
Mehmet Öcalan said Kurdish People's Leader Abdullah Öcalan's rights are not given to him, but some rights have been recognized with limited extent.
Mehmet Öcalan was subjected to an "extremely ugly" search before he was allowed into the prison:
"There were two searches. What they did in those searches is unacceptable. This is unacceptable for humanity. They conducted a strip search. We are human, the visit is our legal right. I am 68 years old. They strip-searched me. I have been going to that prison for 20 years. They know me very well. We were faced with a very ugly search. This is unacceptable. Those who did it must be ashamed."
On the visit, Mehmet Öcalan said: "I would be looking at the door in all our other visits. This time they asked me to turn away. The President came, I turned and we shook hands. He said he hadn't been expecting me, that it had been like a coincidence. I told him the lawyers said we would be able to meet on the second day of Eid."
Mehmet Öcalan said the Kurdish People's Leader asked about the developments in the country: "I told him there were three points on the agenda, first is Northern and Eastern Syria, second is the Claw Operation, and third is the issues with institutions and the ensuing pressure on the people. I told him the people wonder whether his health is good. He said, 'I feel like the way you see me.'"
ÖCALAN SALUTED ARAB CLANS
Mehmet Öcalan relayed Abdullah Öcalan's comments on Northern and Eastern Syria and said the Kurdish People's Leader said: "A war would hurt Turkey and the peoples there. There should be a solution without a war. If Turkey wants to invade Syria, that won't resolve the issue. The fact is that war won't bring any gains to any peoples. I was in Syria for 20 years, I know her people well. I know the Arab clans there, I had good relations with them. Give my regards to Arab clans and the peoples. The issues can be resolved through democracy. War has never been a solution."
ATTACK AGAINST SOUTH KURDISTAN MEANS WAR
Abdullah Öcalan said to his brother, "We will play our role for the solution of the Kurdish problem," and made the following comments on the Operation Claw the Turkish state is implementing in Southern Kurdistan (Bashur):
"The operation means war. This issue is not one that could be resolved through bloodshed. We are always there for peace. We will always stand against war. There must be peace against war."
NATIONAL UNITY
Mehmet Öcalan said Abdullah Öcalan stressed national unity. According to Mehmet Öcalan, Abdullah Öcalan said Turkey can't succeed independently from the Federal Kurdistan government, that the operation would be extremely hard and harm Kurdish unity, that unity cannot be achieved through such measures and that all must sacrifice for Kurdish unity and be giving.
MESSAGE FOR THE HDP
Öcalan said the following on the Peoples' Democratic Party (HDP): "There are 60 MPs. With the local elections, the municipalities were also taken back. I said the last time, if I was outside I would clean the streets. The MPs must be among the people 24/7, everywhere. The party is a grand democratic institution. It is the will of the people and must serve the people. The people have lent them their will. They are servants to this people."