Şenyaşar Family: Criminal MP protected by state
Ferit Şenyaşar, who is continuing justice vigil with his mother, said that the ruling AKP's deputy and his family who committed a massacre against his family are protected by the state authorities.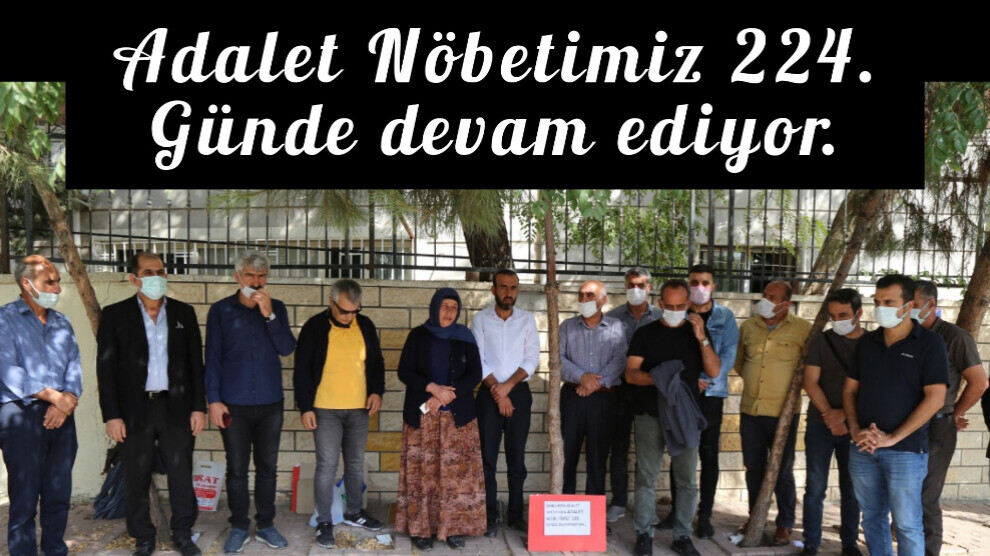 The Justice Vigil of Emine Şenyaşar, who lost her husband and two sons in an armed attack that involved AKP Deputy İbrahim Halil Yıldız's bodyguards and relatives, and her son Ferit Şenyaşar, who was injured in the same attack, is continuing on its 224th day.
"The AKP deputy who committed the massacre and his family are protected. This is no longer an individual case, it concerns the whole society," Ferit Şenyaşar said.
The family called for solidarity from the public and political circles, remarking that the media outlets close to the AKP-MHP government tried to cover up the massacre.
"The rule of law is not functioning since those who committed the massacre are a deputy and his family. Turkey is just watching, the world is just watching," the family wrote on their social media account.