Action for Grup Yorum members on death fast
Grup Yorum and Solidarity with Prisoners Association spoke about Grup Yorum members in Ibrahim Gökçek and Helin Bölek in front of the hospital where they were forcibly taken. "If something happens to the artists "the AKP will be held responsible."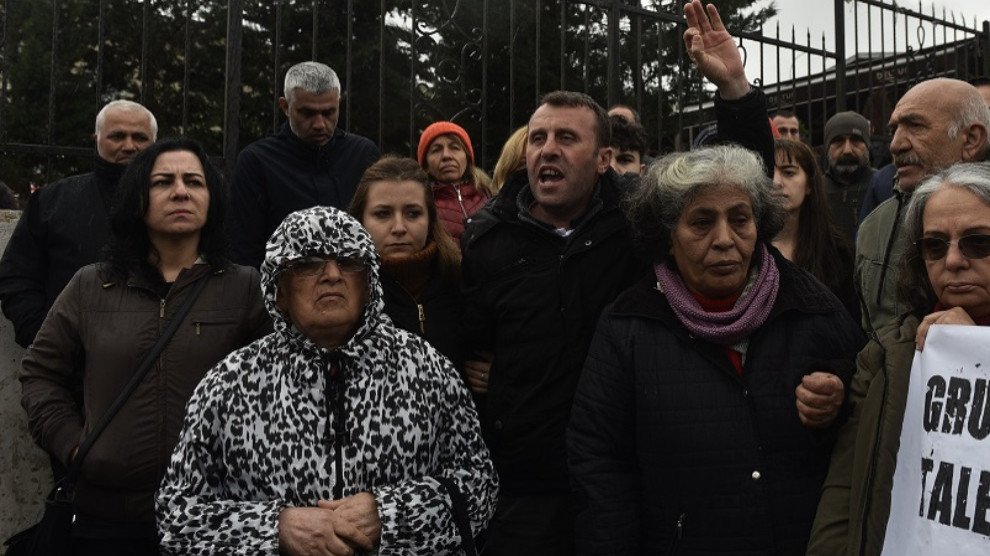 Ibrahim Gökçek and Helin Bölek, the two Grup Yorum members on death fast against state oppression, have been forcibly taken to Ümraniye Training and Research Hospital six days ago.
Other Grup Yorum members and Solidarity with Prisoners Association (TAYAD) organised a press statement in front of the hospital.
Dilan Ekin, a member of Grup Yorum, read the statement in the action and said that Mustafa Koçak, who is also on death fast, suffered a forced intervention because he was demanding a fair trial. Ekin said: "It is downright murder. Mustafa refused to be a scapegoat and preserved his dignity."
Ekin added: "The members of Grup Yorum, Helin Bölek and Ibrahim Gökçek have been held hostage for six days with the threat of forced intervention."
Ekin continued: "Our friend Ibrahim has been on death fast for 272 days and Helin for 269 days. All they want is to make art freely. Our demands are very clear: our cultural center should not be subject to repression, concert bans should be lifted, we should be removed from the lists of terrorism, our friends in prison should be released and all the lawsuits brought against us should be dropped."
Ibrahim Gökçek's father, Ahmet Gökçek, said that his son wanted to leave this hospital immediately and continue his resistance in Küçük Armutlu and called on everybody for sensitivity.
Aygül Bilgi, the mother of Helin Bölek, said: "We will not leave you here alone, we will take you out."
Speaking on behalf of TAYAD Families , Hasan Basri Yıldız said: "There is not even a detergent in the toilets of the ward where the two artists are held." Yıldız underlined that the AKP government will be responsible for anything bad that may occur to the artists.