Demo to boycott tourism in Turkey in Biel
A protest against the massacres and the occupation of Northern and Eastern Syria carried out by Turkey was held in Biel, Switzerland. Activists called on people to boycott holidays in Turkey as well as Turkish products.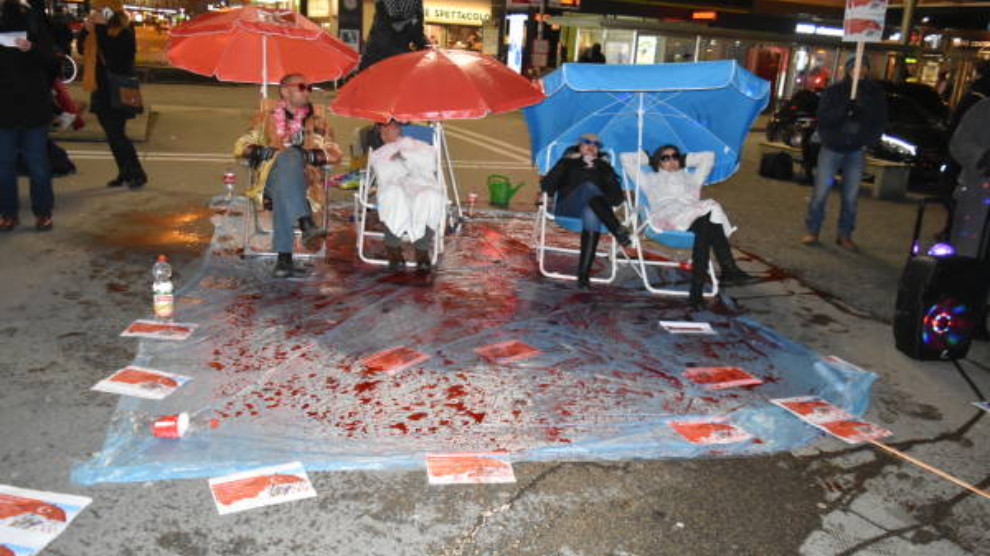 The Solidarity with Rojava Committee organised a protest at Biel central train station. The performance was organised to promote boycotting of tourism in Turkey.
Activists put up beach umbrellas and stained the ground with red paint, chanting slogans against holidaying in Turkey and reminding citizens that most money of the tourism industry are used to finance war.
In the speeches, activists reminded that Turkey is attacking the Rojava revolution which is promoting a model based on women's liberation, ecological and participatory democracy.