Activists detained at Amnesty International protest released
Activists detained during protest against isolation at the Amnesty International building in London were released. An investigation was launched against them.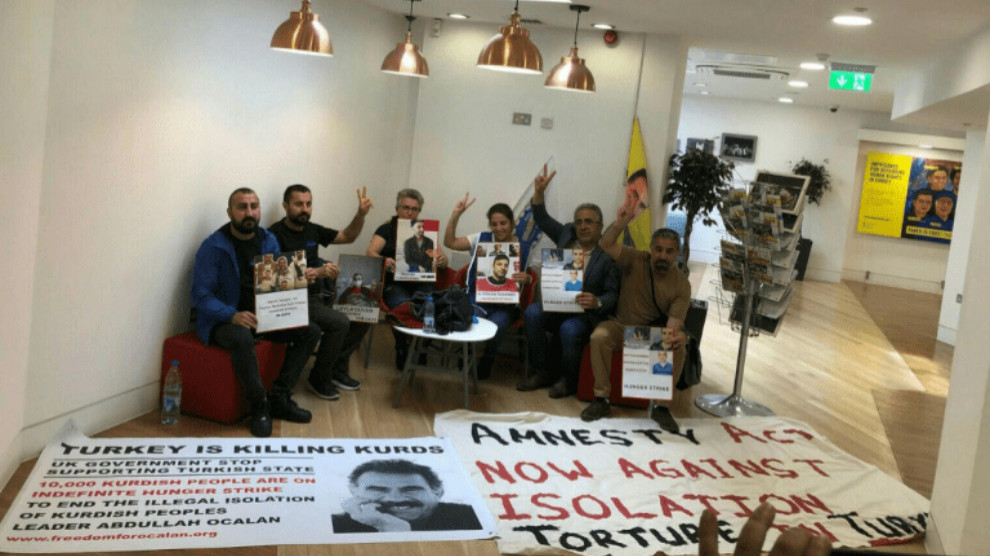 A group of activists launched an act of civil disobedience and a hunger strike in London's Amnesty International last Wednesday.
At the request of Amnesty International, the British police were called in and attacked the activists on Friday night taking 15 people into custody. 
The detained activists were released late on Saturday. The activists were forbidden to go within 200 meters of the Amnesty International Center.