Activists in Frankfurt protest isolation of Öcalan
A demonstration against the isolation of Kurdish people'leader Abdullah Öcalan took place in Frankfurt am Main.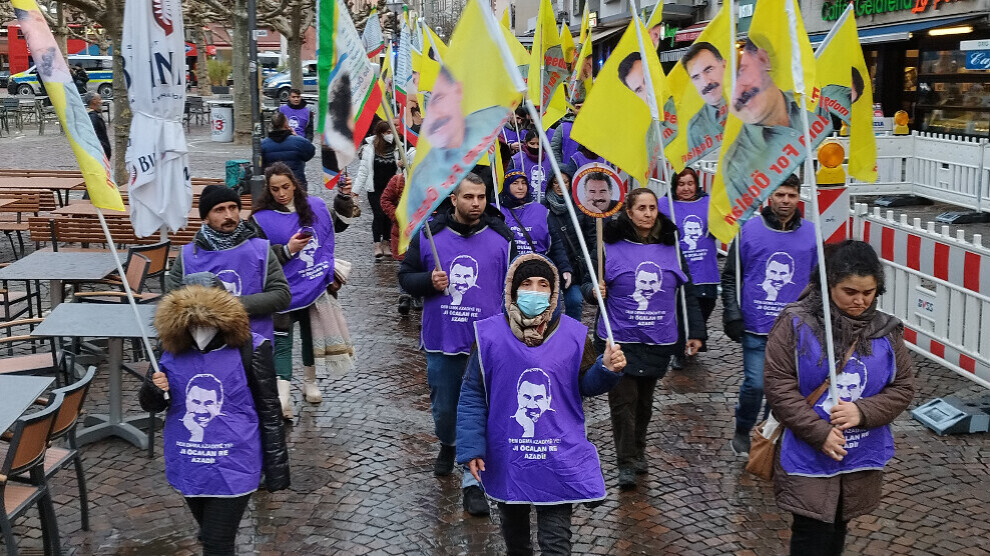 In the run-up to the 24th anniversary of the kidnapping of the Kurdish people's leader Abdullah Öcalan to the prison island of Imrali on 15 February 1999, protest actions are increasing.
A demonstration took place in Frankfurt am Main organized by the Kurdish association FCDK-KAWA. Activists from Saarbrücken, Frankfurt, Darmstadt, Hanau and Offenbach took part in the march.
The participants showed their anger at the total isolation imposed on Öcalan, who has been in a sort of incommunicado state for more than 22 months.
Activists called on international institutions and in particular the Committee for the Prevention of Torture (CPT) to act.
The activists marched through the city center chanting slogans like "Bijî Serok Apo" and "Jin, Jiyan, Azadî" and called for a new demonstration to take place in Darmstadt today, Friday.