After canceled visit to Germany Erdoğan makes election campaign by phone
After Turkish President Erdoğan's visit to Germany was canceled at short notice, AKP Deputy chair, Efkan Ala, is traveling through European countries. At large-scale campaign events, Erdoğan's voice is broadcast live.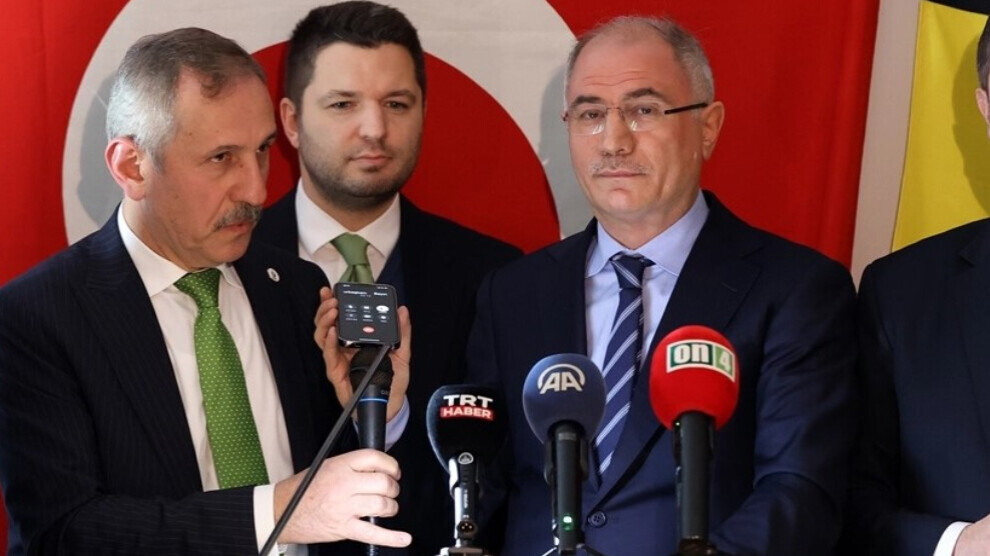 Even before 14 was announced as the possible date for the parliamentary and presidential elections in Turkey, the AKP-MHP government had started its election campaign in Europe. In recent weeks, many ministers, deputy ministers, AKP deputies and high-ranking representatives of the Turkish government have traveled to European countries, especially Germany, to campaign for elections.
Turkish President Recep Tayyip Erdoğan, whose planned visit to Berlin and some other cities was apparently canceled at the instigation of the German government, personally sent to Europe the AKP deputy leader and responsible for foreign relations, Efkan Ala. Ala has gradually traveled to European countries to hold large-scale electoral rallies, where Erdoğan's vote will be broadcast live.
Erdoğan threats to Europe
After European countries banned AKP leaders and ministers from campaigning ahead of Turkey's 2017 referendum, sparking a crisis with the regime in Ankara, the AKP-MHP government is now organizing its election campaign in Europe, calling it "Meeting with Europeans Turks". These gatherings have been attended by Ala and many senior AKP leaders, while Erdoğan spoke live via phone.
In these telephone speeches, Erdoğan made election propaganda and named 14 May as the date of the elections. He said at a meeting in Heusden-Zolder, Belgium, as seen in videos and photos circulated by the AKP media: "God willing, 14 May will be an awakening for us, with the ballot boxes exploding again and Europe giving the best answer to this."
At a gathering last Sunday in a hotel hall in Amsterdam attended by hundreds of AKP-MHP supporters, called "Public Meeting with Dutch Turks", Erdoğan said: "I believe that you are waiting with excitement for 14 May. You will deliver a very important message on 14 May, not only to our country, but to the whole world."
Ala and his team in Germany
After France, Belgium and the Netherlands, the AKP staff headed by Efkan Ala traveled to Germany. According to reports, the AKP leaders met for two days at the Cologne headquarters of UID, the AKP's lobby organization in Europe, and discussed propaganda activities. There are 1.5 million people entitled to vote in Germany.
The UID has not yet announced which election programs Ala and his team will take part in in Germany. However, it has already been announced that the AKP will hold election campaign meetings in many German cities in March, calling them "cultural meetings", "people's meetings" and "youth meetings".