RND: Erdoğan's planned visit to Berlin will not take place
The Turkish election campaign regularly causes tensions in Germany as well. A planned visit by Erdogan to Berlin has therefore immediately fuelled speculation about an election campaign appearance by the Turkish president.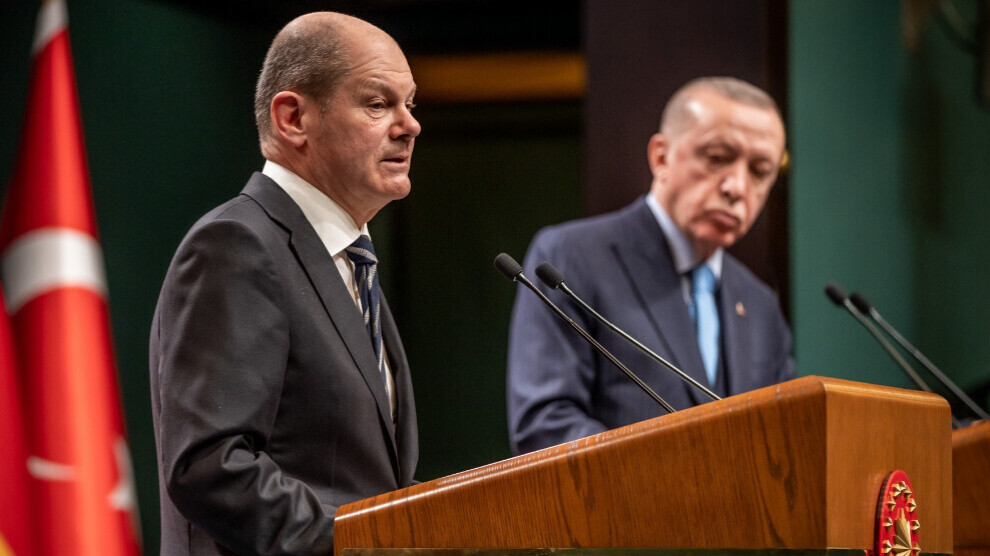 The RedaktionsNetzwerk Deutschland (Editorial Network Germany) reported on Tuesday that a working visit by Turkish President Recep Tayyip Erdogan to Chancellor Olaf Scholz in Berlin planned for this Friday will not take place, according to sources close to his AKP party.
The Chancellor's foreign policy adviser, Jens Plötner, and Erdogan's adviser, Ibrahim Kalin, were unable to agree on topics and a time for the meeting, the RedaktionsNetzwerk Deutschland (RND) learned from sources close to the Turkish ruling party. During the visit, the German side wanted to publicly criticise the election campaign appearance of AKP deputy Mustafa Acikgöz in Neuss. Erdogan wants to bring forward the parliamentary and presidential elections in Turkey, originally planned for June, to 14 May.
"Rumours" about election campaign appearance
Among other things, Acikgöz had called for the "annihilation" of supporters of the PKK and the Gülen movement at a mosque in Neuss close to the ultra-nationalist Grey Wolves. Erdogan blames the latter for a failed coup attempt in July 2016. Erdogan's Berlin plans led to speculation that he might use the visit for an election campaign appearance. The spokesman for the German government, Steffen Hebestreit, answered a question to that effect on Monday: "I have no information but there have been rumours in that direction."