AKP supporter attacks HDP building in Istanbul
The HDP building in Bakırköy, Istanbul was attacked. A suspected perpetrator who has been arrested is turned out to be an AKP supporter.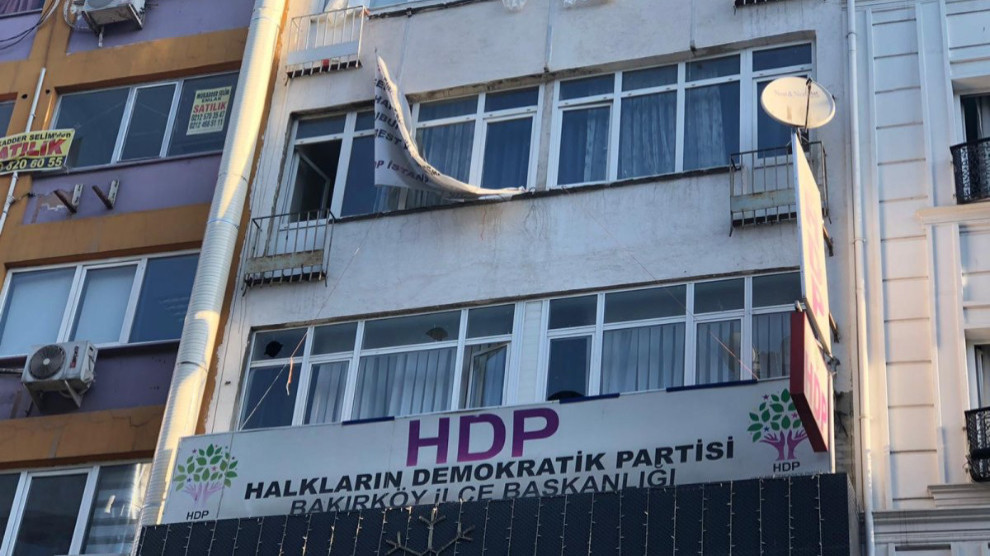 The Peoples' Democratic Party (HDP) district association's building in Bakırköy, Istanbul was attacked last night. The assailant(s) smashed the windows and door and left excrement outside the office door. A person named S.A. was arrested in connection with the attack.
In his statement, the perpetrator said, "I do not support the HDP. I wanted to register as a member of the AKP but I was not accepted. When I saw the HDP building, I threw stone and broke the windows. Then the police came. That's all I'll say about it."
HDP said the following about the attack: "Around 4.00 a.m. our district association was attacked by fascist person(s). Especially in recent times, there have been repeated attempts to make our party a target. The aim of this attack is to intimidate the executive committee and our members. We call upon the authorities to fulfil their duty in respect of these vile attacks. Our party stands for democracy and social peace - we have never given in to such or similar attacks and will not do so in the future. We will not be intimidated."
HDP will hold a press conference on the attack at 2 pm in front of the district association building.