Al Nusra member committed suicide in prison
One of the El Nusra gang members involved in the massacres and terror on the people of Serêkaniye, Rojava Kurdistan, in 2012, has been found dead in prison in the German city of Hamburg.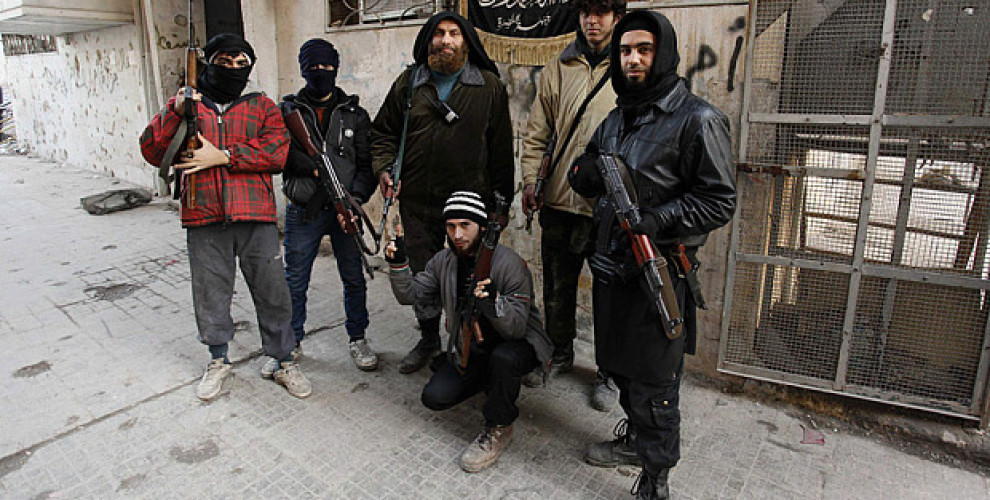 On June 12, police operations were conducted against El Nusra gang members in the German federal states of Lower-Saxony, Schleswig-Holstein and Hamburg. The gang members Mustafa K., Abdullah K., Sultan K. and Ahmed K., all of whom are Syrian citizens, have been taken into custody then.
These gang members have been sentenced to jail on grounds of "membership in a terroristic foreign organization", filed by the federal prosecutor. They were reportedly involved in the attacks and massacres in Serêkaniyê, a city of Rojava Kurdistan in November 2012.
One of these gang members, named Abdullah K., was found dead yesterday morning in his prison cell in Hamburg. While the prison administration stated that the Syrian citizen Abdullah K. hanged himself, psychologists that had talked with the prisoner say that they didn't see any psychological problems with him.
THE OPPOSITION CALLS FOR INVESTIGATION
After the incident, opposition parties in Hamburg's Federal Council filed a request to the federal government and Justice Ministry demanding clearer information on the issue. The opposition members emphasize the low-security level in the prisons and demanded a detailed investigation on how Abdullah K. lost his life.
The federal prosecutor had stated in the past, that Abdullah K. and the other four arrested gang members took part in attacks north-east of Serêkaniyê and engaged in armed clashes with the YPG.
He also disclosed that Sultan K., whose asylum request in Germany was granted, had been in charge of ISIS gangs' propaganda. Sultan K. was arrested alongside his two brothers in the same operation after he brought them also to Germany.
The police's attention was drawn to him after he started to post propaganda pictures of ISIS and Al Nusra on his Facebook social media account. These gang members lived notably in luxury houses before they were detained on June.