Anonymous hacks Swedish government's website to protest extradition of Mahmut Tat
Anonymous tweeted that it hacked the Swedish government's website to protest the extradition of Kurdish asylum seeker Mahmut Tat to Turkey.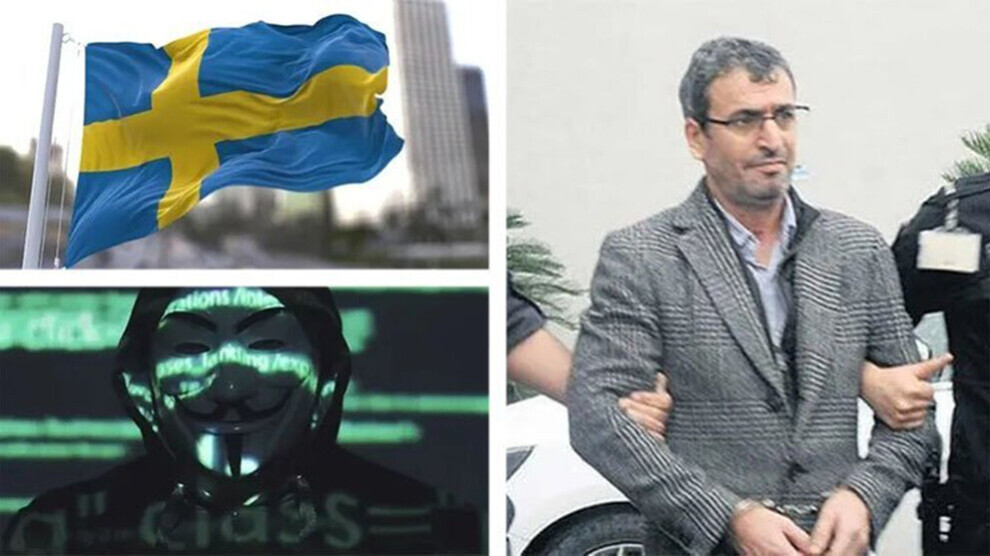 The protests against the Swedish state's collaboration with Turkish fascism continue. After the extradition of Kurdish asylum seeker Mahmut Tat and his immediate detention in Turkey, hacktivists from Anonymous hacked the official Swedish government website. Anonymous, confirmed the hacking via Twitter and condemned the extradition of Mahmut Tat.
Kurdish asylum seeker with cancer extradited to Turkish custody
Sweden deported Mahmut Tat on Friday. Tat applied for asylum in Sweden in 2015 after being sentenced to six years and ten months in prison in Turkey for "membership of a terrorist organization". His application for asylum was rejected. After his extradition to Turkey, he was immediately arrested and imprisoned. According to HDP MP Alican Önlü, Tat has so far not had access to his much-needed cancer medication in prison.
Collaboration of Sweden with Turkish fascism
Turkey is blackmailing Sweden with a veto on the country's NATO accession. Turkey demands the extradition of alleged PKK members and other persons regarded as enemies of the state and the criminalization of Kurdish structures. The Swedish government appears to be following suit, with tightening of terror legislation coming into force in January. The deportation of Tat also points in this direction. Swedish Prime Minister Ulf Kristersson had previously announced that he would heed the promises made to the Turkish state. Turkish Justice Minister Bekir Bozdag hailed Mahmut Tat's extradition as "a good start that shows Sweden's sincerity and goodwill".
On the other hand, Anonymous announced that it would continue protest actions against the Swedish government.