Answering call from Demirtaş, students plant saplings
After HDP presidential candidate Demirtaş has issued a call to participate in reforestation, students in Istanbul have answered his request.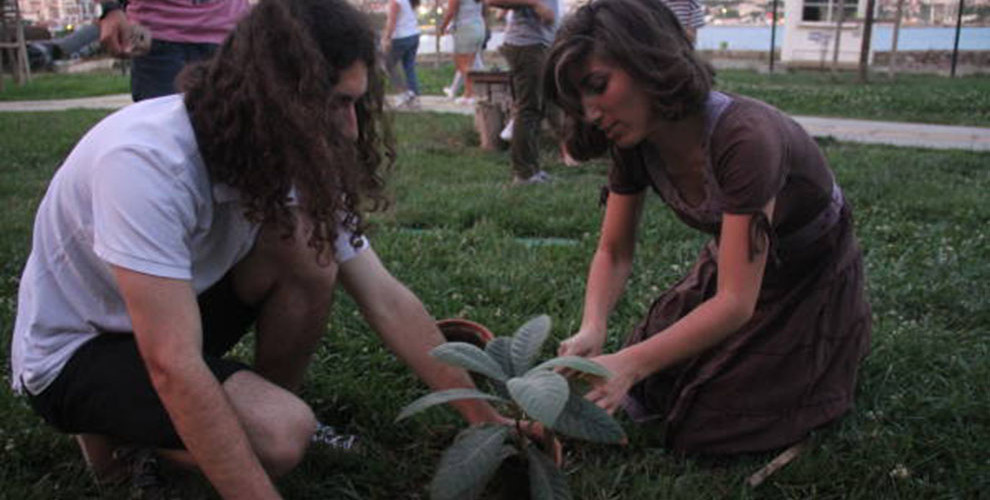 In response to Turkish President Erdoğan chopping down thousands of trees to build his summer palace in Marmaris, HDP (Peoples' Democratic Party) presidential candidate Selahattin Demirtaş called on people to join the afforestation program. Shortly after this call, which was distributed via Twitter, students from Istanbul set in motion to implement his wish.
For example, at Moda Beach in Istanbul-Kadikoy, students planted young tree sprouts and dedicated them to the imprisoned HDP candidate for the presidential election. The action was adorned with banners reading "For a free, scientific and democratic university a sapling for Demirtaş" and "For a new world and a new future a sapling for the HDP".