Attacks on pro-Syrian regime forces leave 52 dead
No clue on attackers, US-led coalition denied being behind the attack.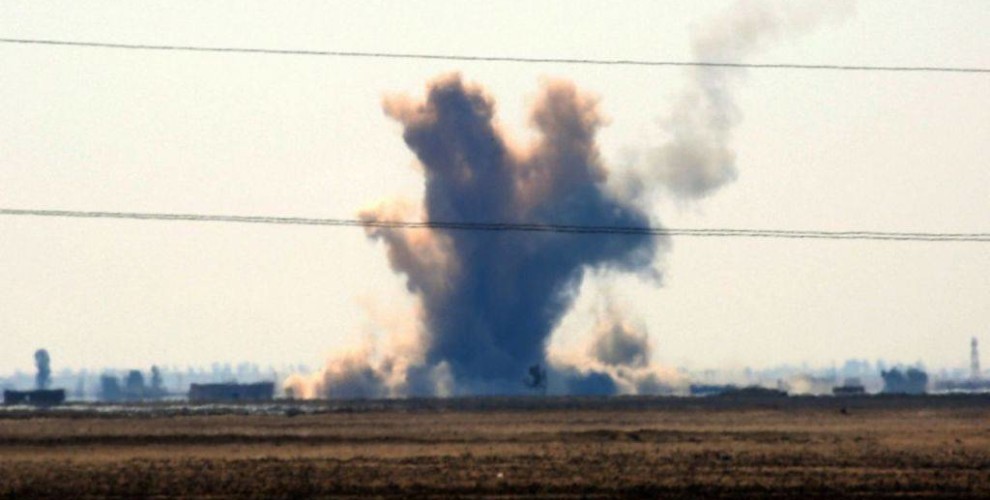 According to a new balance sheet, at least 52 pro-regime fighters, most of whom foreigners, have died in the air attack carried out in the Deir-ez-Zor region, east of Syria.
The attackers targeted El Hari region, near the Iraqi border on Sunday night. The attack targeted troops fighting alongside the Syrian regime.
According to the Syrian Observatory for Human Rights, at least 52 people, 30 Iraqis and 16 Syrians, died. Among the dead are Syrian troops and members of the militia.
According to a previous news, it was reported that 38 people were killed.
It could not be established so far which force carried out the attack. Meanwhile the wounded were moved to the near city of Bukemal and to hospitals in Iraq.
A military source at Deir ez-Zor told AFP that warplanes fired on the Iraq-Syria joint positions in Al-Hari.
The Syrian state television blamed the US-led international coalition for the attack, but an official from the coalition in the region said that no American no any other coalition aircraft has carried out air raids on Sunday night.
The same source stated that many Iranian-sponsored Iraqi Shiite militias and Hezbollah fighters are thought to be among the dead and wounded in the raid.