Between internet outages and creative processes
The first events of the symposium on "Revolution in everyday life and everyday life in revolution" have started.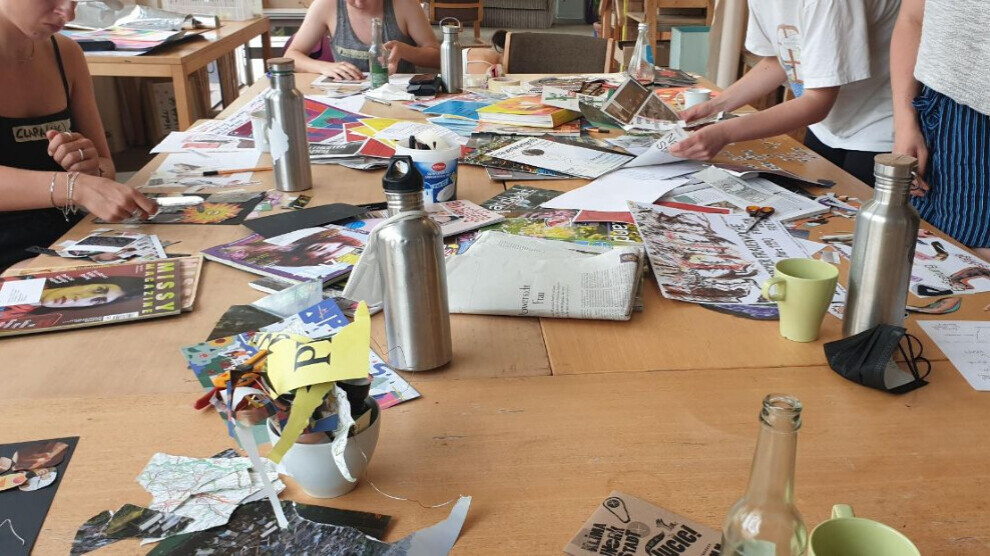 From June 18 to 26, the Initiative of Mutual Studies of the Students of Rojava and Bremen (IMS) is organizing a symposium on "Revolution in Everyday Life and Everyday Life in Revolution" together with the Rosa Luxemburg Initiative (RLI). Events will take place at KlimaWerkStadt, Kukoon and via Zoom. Several lectures, panel discussions, films and workshops are dedicated to the topic from different perspectives. This series of events was developed in cooperation between students from Bremen and Rojava, who met regularly online over a period of nine months, developed ideas, exchanged experiences and shared knowledge. This direct exchange will also be the focus of the symposium.
The first events of the symposium have started. Over the weekend, there was an art workshop and a Zoom lecture by people from Rojava on political and cultural education of children, discussing issues related to the role of war and the impact of a more democratic way of living together on the learning of the youngest of our society. Despite the challenge of unstable internet connections, it was ultimately a very successful kick-off to the series of events with many interested follow-up questions.
Next weekend there will be many more very diverse events, which can be followed on site in Bremen at Kukoon, as well as online via zoom. Among others, the scientist and activist John Holloway, representatives of the Initiative 19 February Hanau, activists from "Rheinmetall Entwaffnen" (Disarm Rheinmetall) and from Lützerath as well as Nilüfer Koc, spokeswoman of the foreign policy commission in the Kurdistan National Congress (KNK) will be present.
For more information about the programm, see
https://blogs.uni-bremen.de/symposium2022ims/

as well as the Social-Media Accounts:
Twitter: @IMS_2022
Instagram: @initiative_of_mutual_studies
E-Mail: [email protected]