Bomb attack on Turkish-Russian patrol in Idlib
An explosion occurred during a Russian-Turkish patrol in Idlib. According to first information, Russian military police officers were injured.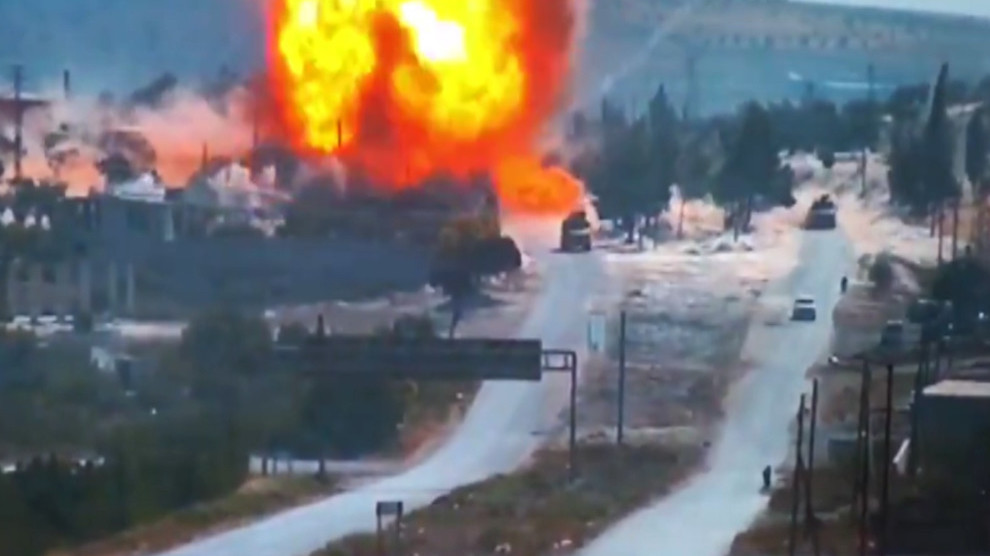 An explosion occurred on the M4 motorway in the north-west Syrian region of Idlib during a Turkish-Russian patrol on Tuesday. According to initial reports, some Russian military police officers were injured. It is believed to be a car bomb attack. Further information is not yet available.
A large part of the Idlib region is controlled by Hayat Tahrir al-Sham (HTS). The militia was founded by the Al-Qaida branch al-Nusra in Syria.
The Russian-Turkish patrols in Idlib go back to agreements of 2019 and March 2020 between both states.
On 16 June, en explosion hit a Russian-Turkish military convoy on the M4 while driving, damaging a Russian armoured vehicle. In December 2019, three Russian military personnel were slightly injured when a bomb was detonated by the roadside.